Print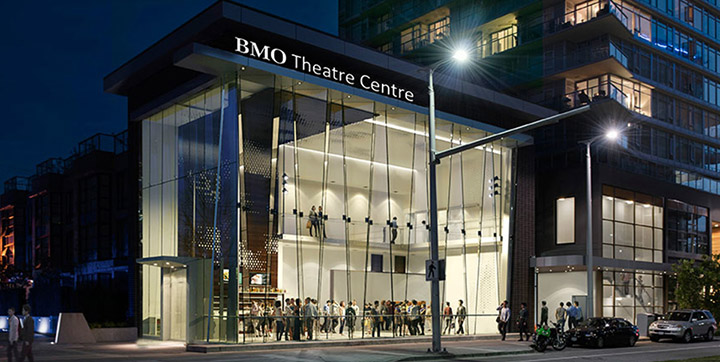 Making space for arts and culture
Cultural spaces are essential to any community. Our cultural spaces enable arts and cultural activities and practices that reflect our unique identities and diverse histories.
We work in partnership with the community to secure, enhance, and develop affordable and accessible spaces where artists and cultural workers can live, work, and share their work.
What's happening
Development and building regulatory review
The ongoing regulatory review provided more flexibility for artists by removing regulations for the two-person resident limit in artist live-work studios and allowing retail without a separating wall in industrial artist studios.
Learn more about the regulatory review.
Small grants for cultural spaces
This new stream of funding provides timely support for small arts and culture space-related projects.
Cultural Infrastructure Plan 2018
In July 2018, Council approved the Making Space for Arts and Culture: Cultural Infrastructure Plan 2018. Informing the larger Creative City Strategy, the plan aims to optimize City policies, tools, programs, and investment priorities that enable affordable and accessible space for arts and culture in Vancouver.
Read the full report

(6 MB), including the Key Gaps in Vancouver's Cultural Infrastructure report by AMS Research and Planning that informed the plan (Appendix A).
View the presentation

(1.9 MB)
Objectives and priority recommendations
Position/align arts and culture as a key priority in City building
Develop city-wide arts and cultural space targets
Review and update Cultural Infrastructure Grants to improve access, partnership opportunities, and funding levels
Expand tools to partner to secure, enhance and develop affordable, accessible cultural spaces
Explore policies, zoning, regulatory, and other tools to support cultural spaces
Remove regulatory barriers and streamline processes
Alleviate real estate pressures:

Advocate to the provincial government for "split tax bill" approach
Explore a time-limited City stabilization fund to assist nonprofits in crisis
Incorporate equity, access & Reconciliation lenses into programs, policies, and priorities
Engage with Musqueam, Squamish, and Tsleil-Waututh Nations and Urban Indigenous community on ways to support improved visibility and self-determined cultural spaces
Expand engagement with community and partners on renewal planning for City-owned spaces and developing new spaces
Engage community and partners on planning and feasibility of city-owned spaces, such as Vanier Park institutions, Orpheum, and Firehall Theatre
Integrate cultural spaces into City spaces such as community centres, housing projects, social spaces, libraries, and others
Support community led initiatives that build capacity
Support knowledge sharing and research including joining the World Cities Culture Forum
Provides support for arts and culture organizations to plan, buy, build, renovate, or expand cultural spaces.
Helps pay for costs associated with repairs or upgrades for your arts and cultural space after an emergency.
Provides small grants for arts and culture space-related projects, planning, capacity-building and more.
Apply for up to $1,500 in funding for permit fees to build, renovate, or adapt the use of your non-profit cultural space.
Provides Vancouver-based professional emerging artists with low-cost studios for up to three years.
Provides a non-cash subsidy to cultural non-profits to assist with the costs of renting space at City theatre facilities.
Contact Cultural Services
Location address
Cultural Services
Woodward's Heritage Building
501 - 111 West Hastings St
Vancouver, BC V6B 1H4
Mailing address
Cultural Services
453 West 12th Ave
Vancouver, BC V5Y 1V4
Fax: 604-871-6005
Phone: 604-871-6434
Get arts and culture news