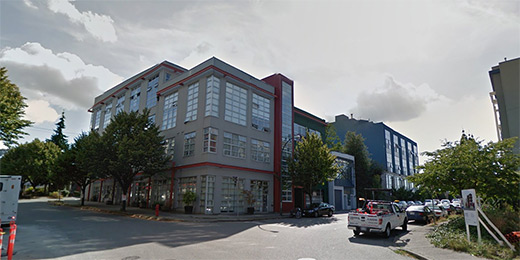 Artist Studio Award Program
What you need to know
This program awards seven studios at below-market rates to low-income artists working in any artistic discipline at a critical moment in their career. Studios are leased to the awarded artists for approximately three years.
Check this page for updates, including how to apply, in July 2021.
Since 1995, the Artist Studio Award Program has been a critical part of our efforts to provide studio spaces to support artists and their work.
It is one of many programs, awards and services provided by the Cultural Services department to advance the vision and goals of Making Space for Arts and Culture and Culture|Shift, the City's 2020-2029 culture plan.
The program's aim is to create the conditions necessary for the awarded artists to create meaningful artistic work, experiences, and relationships in Vancouver. With this award, they can dedicate more time, resources, and energy to their practice.
The program is offered through an open call to artists living in the City of Vancouver.
Artist studios
There are currently seven studios in the program:
Two are work-only studios
Five are live-work studios
The studios are awarded at significantly reduced rental rates, for term of approximately 3 years.
Eligibility
Practising artists who are residents of Vancouver or community members of the Musqueam, Squamish, or Tsleil-Waututh First Nations are eligible to apply.
You must be able to demonstrate your ongoing commitment to your artistic practice and financial need.
The studios are awarded through a review process organized by Cultural Services.
How to apply
Applications will open in summer 2021.
Get arts and culture news
Contact Cultural Services
Location address
Cultural Services
Woodward's Heritage Building
501 - 111 West Hastings St
Vancouver, BC V6B 1H4
Mailing address
Cultural Services
453 West 12th Ave
Vancouver, BC V5Y 1V4