Studios in the Artist Studio Award Program
There are currently seven studios in the program: five are residential work spaces (live-work) and two are work-only. We award the studios through a juried process that takes place once every three years.
Art practices allowed
All studios are approved for producing dance, music, creative writing, painting, drawing, pottery, sculpture, most crafts, video, and moving- or still photography.
Welding and glassblowing are not permitted. None of the studios has venting for toxic fumes. Soundproofing varies so the use of amplified music is generally not permitted.
Occupancy
All live-work artist studios have a maximum occupancy of two persons including children.
Live-work studios
Studio 1: Affordable rental award studio, single level on third floor
Location: 272 East 4th Avenue at Scotia Street
Rent: $215.00 per month
Size: 528 square feet
Studio amenities: Fridge, stove, washer/dryer, full 4 piece bathroom, concrete floors, and a large, northeast-facing window
Building amentities: Common roof deck area and amenity room
Parking: Street parking
(No floor plan available at this time.)
Studio 2: Affordable rental award studio, split-level one bedroom
This is the only one-bedroom unit in the program so artists with a child will be given priority.
Location: 485 West 8th Avenue at Cambie Street
Rent: $375.00 per month
Size: 911 square feet
Studio amenities: Fridge, stove, washer/dryer, and 235 square feet of deck/balcony space, and full 4 piece bathroom
Building amentities: Common exercise room, green roof, and gallery space
Parking: One parking stall
Studio 3: Affordable rental award studio, split-level
Location: 1202 East Pender Street near Clark Drive
Rent: $440.00 per month
Size: 1,075 square feet
Studio amenities: Fridge, stove, dishwasher, security alarm, and 300-square-foot loft area
Building amentities: Common exercise room, green roof, and gallery space
Parking: One parking stall
(No floor plan available at this time.)
Studio 4: Affordable rental award studio
Location: 8031 Nunavut Lane, near Marine Drive and Cambie Street
Rent: $470.00 per month
Size: 1,150 square feet
Studio amenities: Fridge, stove, washer/dryer, storage area, 410-square-foot loft area, and west-facing garden patio
Parking: One parking stall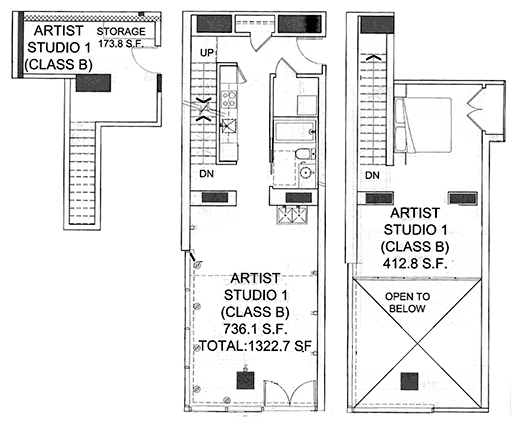 Studio 5: Affordable rental award studio
Location: 8031 Nunavut Lane, near Marine Drive and Cambie Street)
Rent: $375.00 per month
Size: 910 square feet
Studio amenities: Fridge, stove, washer/dryer, storage area, 295-square-foot loft area, and west-facing garden patio
Parking: One parking stall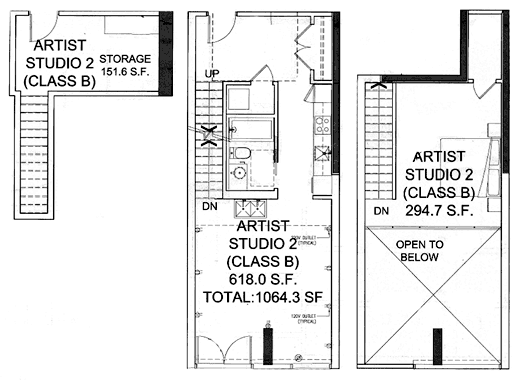 Work-only studios
Studio 6: Affordable rental award studio
Location: 1571 West 6th Avenue at Fir Street
Rent: $165.00 per month
Size: 400 square feet
Studio amenities: Washroom, slop sink and counter, and picture-hanging system
Parking: One parking stall
Studio 7: Affordable rental award studio
Location: 1573 West 6th Avenue at Fir Street
Rent: $165.00 per month
Size: 400 square feet
Studio amenities: Washroom, slop sink and counter, and picture-hanging system
Parking: One parking stall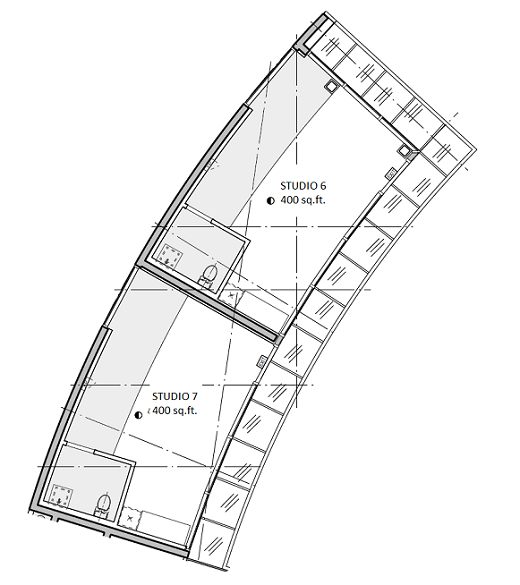 Photo © Ed White Photographics