Building liveable, sustainable, and inclusive communities
The health and vitality of Vancouver's communities is one of the reasons the city is considered one of the best places on earth to live.
To ensure the continued sustainability and livability of our neighbourhoods, City staff work with community groups and other agencies to address critical social issues that affect us all, and to make sure that the needs of all residents are met.
Planning Vancouver Together to 2050 and beyond
We've launched the process to develop the Vancouver (City-wide) Plan that will guide our city to 2050 and beyond.
Staff routinely advise Council on polices and strategies that offer much-needed support and services to all community members, including:
Comprehensive childcare and child development strategies
Inclusive, equitable programs and capacity building for Indigenous Peoples
Care and assistance for disadvantaged seniors
Programs that involve youth as active partners in the services that affect them
Initiatives that meet the needs of Vancouver's multicultural and diverse communities
Programs to ensure that all residents live free of prejudice
How we are building a city of healthy communities
Funding for community sustainability projects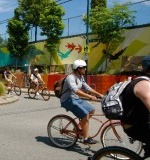 The Greenest City Fund supports ideas generated and implemented by the community, with available grants totaling up to $500,000 per year.
Learn more and apply
City funding for non-profit service providers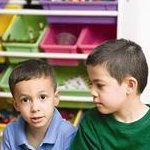 City Council provides funding to help community-based social groups offer programs, services, and support to Vancouver's families, children, seniors, and diverse communities.
Learn about available grants and apply