Official celebrations and observances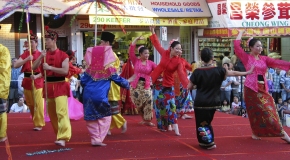 City Council and staff recognize and value the contributions of the diverse communities that make Vancouver one of the most livable cities in the world. We also observe internationally recognized days and significant events in our history.
We recognize these official celebrations and observances through public ceremonies involving the mayor, councillors, and members of the community, or through acknowledgement by the City with a proclamation or recognition during a Council meeting. Annual events could also include cultural celebrations with speakers, entertainment, and when appropriate, a reception.
The official celebrations and observances listed below have been approved by City Council.
February is Black History Month
This year, to mark Black History Month, we've engaged BlackArt Gastown to create and curate a photo map called Give Them Their Flowers that celebrates ten Black residents who are making impactful contributions to life in Vancouver.
Learn about Black History Month and these ten leaders
---
Lunar New Year begins Friday, February 12
Lunar New Year is a traditional holiday celebrated by the Chinese, Vietnamese, and Korean communities.
Canada's national holidays
Established by Act of Parliament and observed by federal employees and by most Canadians, statutory holidays include New Year's Day, Good Friday (or Easter Monday), Victoria Day, Canada Day (formerly called Dominion Day), Labour Day, Thanksgiving Day, Remembrance Day, Christmas Day, and Boxing Day.
Interim official celebrations and observances