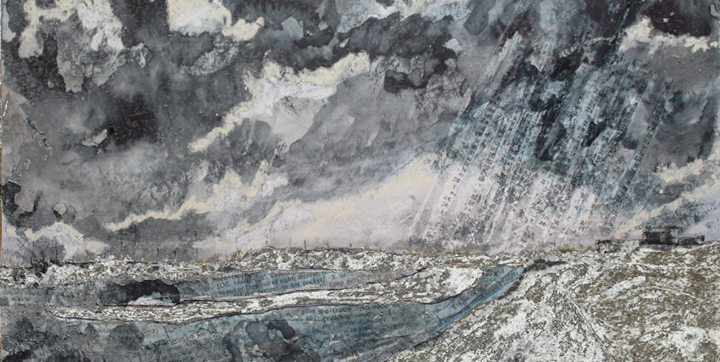 2018-2021 Artist Studio Award recipients
The Artist Studio Award Program offers seven subsidized artist studios for low-income emerging professional artists through an online application process and peer review.
To align with the City of Reconciliation framework and in efforts to promote equity, diversity, and inclusion, the program aimed to achieve a diverse cohort of artists with priority to members of Indigenous and historically underrepresented communities.
The 2018-2021 awards go to the following group of artists, with a collective diversity across culture, gender, and practice, who have demonstrated financial need and artistic excellence in their disciplines.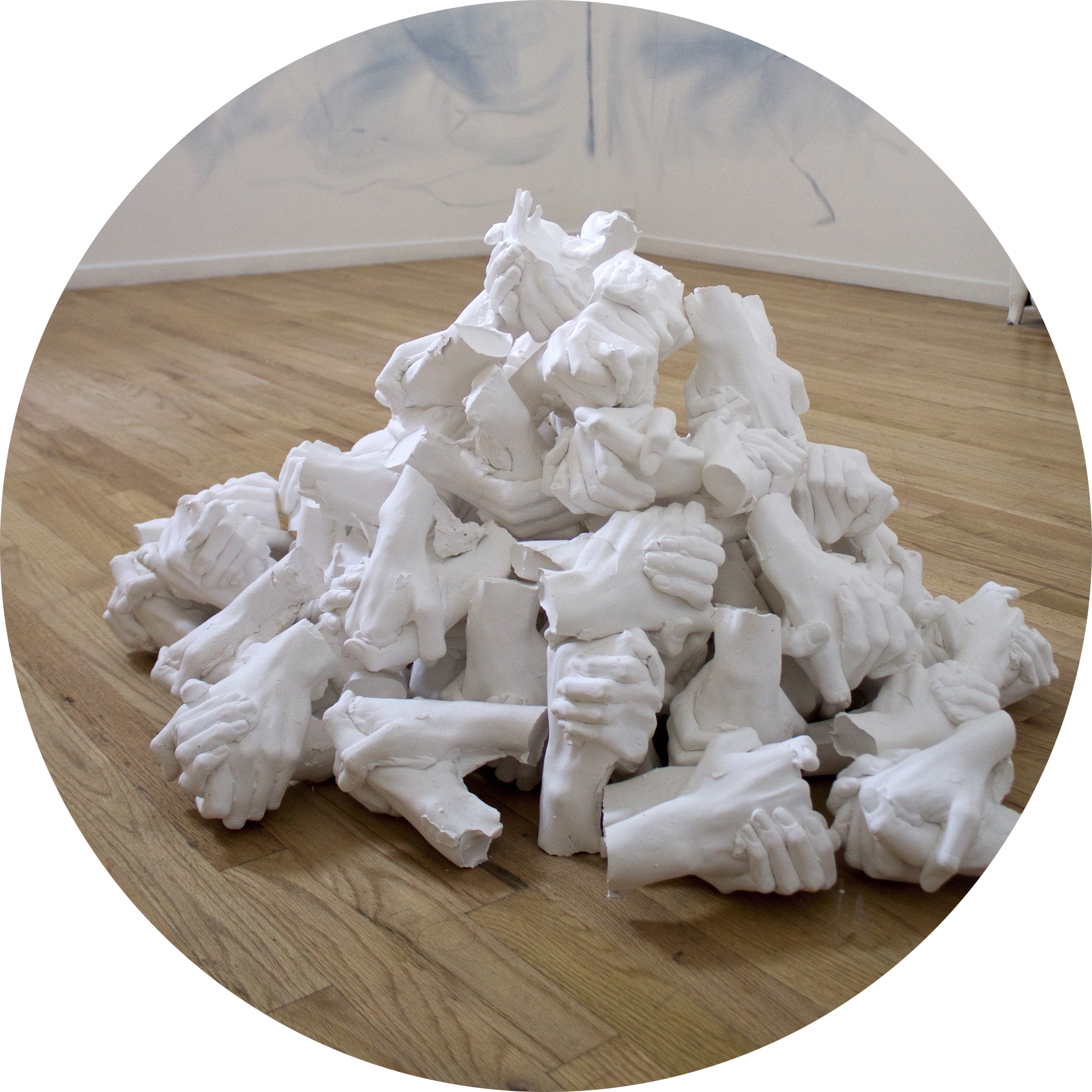 Photo credit: Megan Hill Carroll
Anne Riley
Anne Riley is a multidisciplinary artist based in Vancouver, BC. Her work explores different ways of being and becoming, touch, and Indigeneity. Riley is Cree and Slavey Dene from Fort Nelson First Nation and received her BFA from the University of Texas at Austin in 2012. She has exhibited both in the United States and Canada. Recently, her public art project with Indigenous artist Cease Wyss, A Constellation of Remediation, was commissioned by the City of Vancouver for the Artist-Initiated Projects. The 2-year project will consist of 4 Indigenous Remediation Gardens planted on vacant gas station lots throughout the city.
Learn more about Anne Riley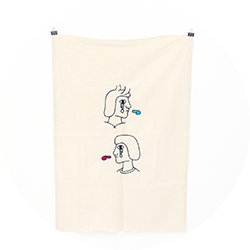 Carlos Colín
Born in Mexico, Carlos Colín currently lives and works in Vancouver since 2011. He is a visual artist and a PhD candidate in the Interdisciplinary Studies Graduate Program at UBC. Carlos' research explores and connects the manifestations of baroque as a colonial legacy in Latin America and its diasporas. Represented by Fazakas Gallery in Vancouver, Colín was awarded the 2016 Emerging Artist, Mayor's Arts Awards for the City of Vancouver in Visual Arts.
Learn more about Carlos Colín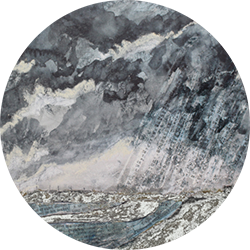 Carol Shillibeer, poet and artist
Carol Shillibeer is a poet and artist living in the Salishan Territories of western North America. Part of her family are Interior Salish. She publishes image and text in a variety of journals under a number of names.
Learn more about Carol Shillibeer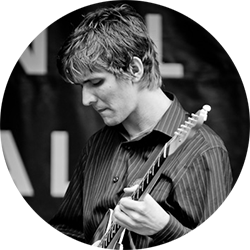 Cole Schmidt, musician and composer
Cole Schmidt, is an active participant in Vancouver's creative music scene. As a composer, Cole spends the majority of his time writing and recording with Juno Award winners Pugs & Crows and newly formed group SICK BOSS. He can also be heard alongside other local artists such as Marin Patenaude, Copilots, ITISYSM, and Peggy Lee's Echo Painting. In 2013, he received the Vancouver Mayor's Arts Award for Emerging Artist in Music. Cole has toured extensively throughout North America and Europe, including a 5 week tour with Drip Audio's DarkBlueWorld in Eastern Europe and Russia, and participating in the Vilnius Jazz Festival.
Learn more about Pugs & Crows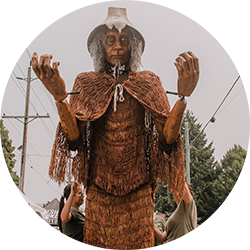 Photo by Kayla Isomura Photography
Iona Dan (Paul), Tsatsu Stalqayu (Coastal Wolf Pack)
Iona Dan (Paul) is a Coast Salish singer, dancer, weaver, and textile worker who has been working in traditional First Nations' women's arts since the age of 16, and is also the artistic leader of the Coast Salish dance group Tsatsu Stalqayu (Coastal Wolf Pack). Along with maintaining her traditional practice, she has also collaborated with Dana Claxton on the children's television show, Wakenheja, and more recently with Mortal Coil Performance Society on their live theatrical productions, including co-designing their 12' Coast Salish puppet. Tsatsu Stalqayu members include Joseph Paul, Iona's son, who is a carver, painter and performer. With the support of Mortal Coil, Iona Dan/Tsatsu Stalqayu will be continuing their traditional and non-traditional work in the awarded studio space.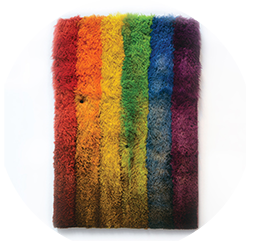 Richard Heikkilä-Sawan, visual artist
Richard is a Two-Spirit Finnish, Cree, Mohawk, Ojibwa, Sioux, and French artist. Building upon notions of identity, race, religion, spirituality, and social/cultural ideologies juxtaposed with his perceived individuality and sexual expression, allusions of his unique personal narrative are evident in his work. He is the recipient of the BMO 1st Art Award 2015 (BC) and the IDEA Award 2014. Three of his art projects are included in the prestigious Vancouver General Hospital Art Collection.
Learn more about Richard Heikkilä-Sawan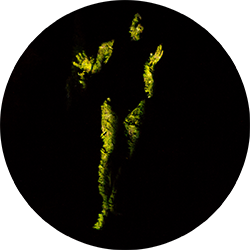 Sebnem Ozpeta, visual artist
Sebnem Ozpeta is a Vancouver-based visual artist, videographer and editor. She studied graphic design in Turkey, where she was born and raised. She also completed the digital film program at The Art Institute of Vancouver. She has produced short films and video installations that have been screened and exhibited in festivals in Europe, Canada, and Turkey. She is currently works at Emily Carr University.
Learn more about Sebnem Ozpeta

How the recipients were selected
The artists were selected by an independent jury of peers through an open, competitive process. Cultural Services reviewed the artists' eligibility based on their financial need and current Vancouver residency.
Past Recipients
The City of Vancouver awards live-work studios to support emerging artists for a three-year term of concentrated artistic activity. See 2015-2018 recipients.
The City of Vancouver awards live-work studios to support emerging artists for a three-year term of concentrated artistic activity. See 2012-2015 recipients.
The City of Vancouver awards live-work studios to support emerging artists for a three-year term of concentrated artistic activity. See 1996-2012 recipients.