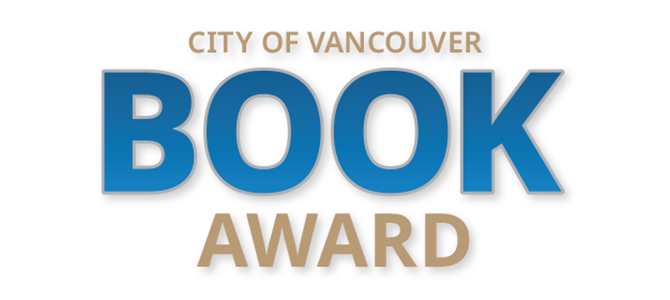 City of Vancouver Book Award
The annual City of Vancouver Book Award has been recognizing authors of excellence of any genre since 1989. These authors contribute to the appreciation and understanding of Vancouver's diversity, history, unique character, or the achievements of its residents.
The $3,000 prize is funded by our Publishing Reserve, which was established in 1977 as a permanent legacy for Vancouver writers and publishers.
What's happening

2020 and 2021 winners
2020 winner
Catherine B. Clement for Chinatown Through a Wide Lens: The Hidden Photographs of Yucho Chow (Chinese Canadian Historical Society of BC)
Clement's book showcases the long-hidden work of Vancouver's first and most prolific Chinese photographer. For almost 80 years, Yucho Chow's affordable and friendly studio in Chinatown opened its doors to everyone: he captured the faces of many, early marginalized communities denied service by white photographers. Collected over 10 years from private, family collections, these aging images are visual evidence of the diverse communities that once turned to Vancouver's Chinatown for acceptance and services during a time of enormous racism.
---
2021 winner
Michelle Good for Five Little Indians (Harper Collins)
Five Little Indians tells the story of how the paths of five friends cross and crisscross over decades as they struggle to overcome, or at least forget, the trauma they endured during their years at the Mission - a remote, church-run residential school. The teens find their way to the foreign world of Downtown Eastside Vancouver, where they cling together, striving to find a place of safety and belonging in a world that doesn't want them. Good chronicles, with compassion and insight, the desperate quest of these residential school survivors to come to terms with their past and ultimately find a way forward.
Honourable mention
Selection panel
Previous Book Award winners
Previous winners of the City of Vancouver Book Award include Robert D. Watt and Susan A. Point for People Among the People: The Public Art of Susan Point, Chelene Knight for Dear Current Occupant, Carleigh Baker for Bad Endings, and Lawrence Paul Yuxweluptun, Karen Duffek and Tania Willard for Lawrence Paul Yuxweluptun: Unceded Territories.
See more City of Vancouver Book Award winners and finalists from previous years
Get arts and culture news
Contact Cultural Services
Location address
Cultural Services
Woodward's Heritage Building
501 - 111 West Hastings St
Vancouver, BC V6B 1H4
Mailing address
Cultural Services
453 West 12th Ave
Vancouver, BC V5Y 1V4