Print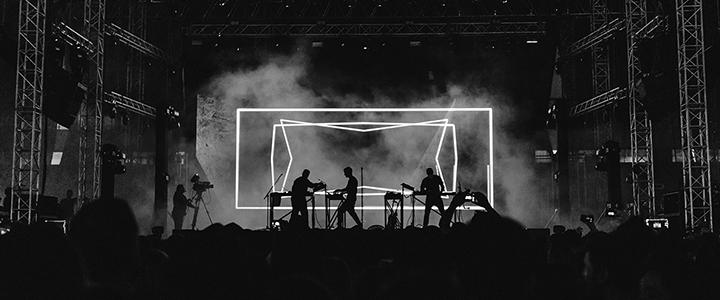 Vancouver Music Strategy
The Vancouver Music Strategy embraces our city's vibrant and diverse music scene and aims to support music and musicians working and living here.
To develop the strategy, we're assessing Vancouver's music ecology by determining its social and economic impact, and identifying gaps in the music sector.
The strategy will be used to increase integration and awareness for the music industry and community.
What's happening
City-funded programs for Indigenous and underrepresented communities
Creative BC is administering $300,000 in Vancouver Music Fund grants as a dedicated call to support Indigenous and underrepresented communities. The programs are:
Demo Program: Supporting new and emerging artists to create demo recordings and engage in mentorship and skill development with a BC producer
Music Video Program: Supporting the creation of music videos for new and emerging artists
Industry Catalyst Program: Supporting projects that develop Vancouver's music ecosystem and build the capacity of underrepresented groups
Apply by July 24.
Early findings and key priorities
The Vancouver Music Strategy development has been guided by the Vancouver Music Strategy Steering Committee and Advisory Committee, who have examined the strengths, weaknesses, and gaps that exist within Vancouver's music ecosystem.
Key strategic themes have been identified and will guide the next phase of engagement. These include:
Artist development
Audience engagement
Industry development
Municipal support
Music ecology
Music education
Music tourism
Spaces and places
The strategic themes, along with recommendations from all phases of engagement, will be presented to Council for their direction in September.
Timeline
2016 - 2017

Gather input from advisory committee and voices across the music sector to identify gaps and analyze the contribution of music to the city

2017 - early-2018

Engage with the public through surveys, interviews, and roundtables

July 2018

Interim report approved by Council

April-June 2019

Announce Vancouver Music Fund grants to support Indigenous and underrepresented communities, artists, groups, and projects

June 2019

Host focus groups and community conversation series for public input on draft Music Strategy recommendations

September 2019

Present final Music Strategy report based on public input, expert advice, and ecosystem assessment to Council
Contact us
Have ideas or questions about how we're shaping the future of music in Vancouver? Contact us at music@vancouver.ca.