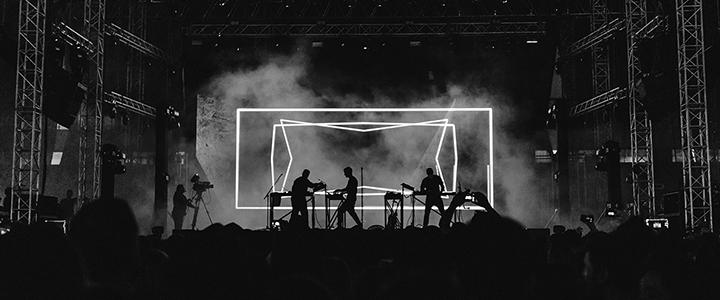 Vancouver Music Strategy
The Vancouver Music Strategy supports music and musicians working and living here by addressing gaps and opportunities in our city's music ecosystem and embracing Vancouver's vibrant and diverse music communities.
The framework for action, approved by Council in September 2019 as part of Culture|Shift, includes strengthening collaboration between government, community, and industry, engaging audiences, generating economic growth, promoting music tourism and education, and removing municipal barriers, to create a dynamic, sustainable, and resilient music sector for generations to come.
Read the full list of Vancouver Music Strategy recommendations (75 MB)
What's happening
Council report: recommendations
Vancouver Music Strategy recommendations include both City-led and industry-led recommendations to address challenges and opportunities across the music sector, and have been incorporated into Culture|Shift, Vancouver's new culture plan for 2020-2029.
View a full list of recommendations and actions (74 MB)
---
Vancouver Music Fund
The Vancouver Music Fund ($300,000), approved by Council in January , and administered by Creative BC, is the first music-specific investment of its kind in North America - and the first civic or municipal grant in Canada - directly dedicated to supporting Indigenous peoples and a variety of underrepresented groups. (119 KB)
Early findings and key priorities
The Vancouver Music Strategy development has been guided by the Vancouver Music Strategy Steering Committee and Advisory Committee, who have examined the strengths, weaknesses, and gaps that exist within Vancouver's music ecosystem.
Key strategic themes have been identified and will guide the next phase of engagement. These include:
Artist development
Audience engagement
Industry development
Municipal support
Music ecology
Music education
Music tourism
Spaces and places
The strategic themes, along with recommendations from all phases of engagement, will be presented to Council for their direction in September.
Timeline
2016 - 2017

Gather input from advisory committee and voices across the music sector to identify gaps and analyze the contribution of music to the city

2017 - early-2018

Engage with the public through surveys, interviews, and roundtables

July 2018

Interim report approved by Council

April-June 2019

Announce Vancouver Music Fund grants to support Indigenous and underrepresented communities, artists, groups, and projects

June 2019

Host focus groups and community conversation series for public input on draft Music Strategy recommendations

September 2019

Present final Music Strategy report based on public input, expert advice, and ecosystem assessment to Council

Vancouver Music Strategy report approved and unanimously passed by Council

September 2019

Staff begin implementing proposed actions in Music Strategy report
Contact us
Have ideas or questions about how we're shaping the future of music in Vancouver? Contact us at music@vancouver.ca.