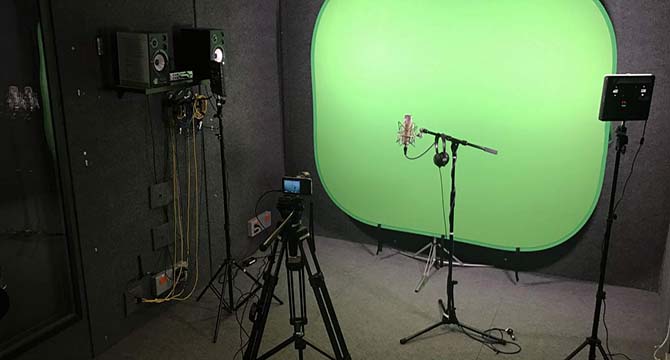 Lease opportunity: City music production space at 1616 West 7th Ave
Apply for a grant
Are you a non-profit music space operator interested in applying for a grant to support space or business planning?
The Cultural Spaces Small Grants program is now open and accepting applications until September 15.
What you need to know
The City of Vancouver will be seeking proposals from eligible Vancouver-based arts and cultural non-profits interested in operating approximately 6,000 square foot cultural amenity space located at 1616 West 7th Avenue.
This amenity will be the first City-owned purpose-built music production space.
The intention is that the non-profit operator will provide affordable and accessible spaces for local musicians, music groups, and non-profit organizations to create, rehearse, record, and occasionally perform their music on a cost-recovery basis that balances sustainability and affordability.
The City is intending to provide the space for a long-term lease at a nominal base rent. The Operator will be responsible for all operational costs, space improvements, and maintenance.
The space will be provided finished and equipped (excluding furniture and AV equipment) for non-profit music production.
Eligibility
This opportunity is open to registered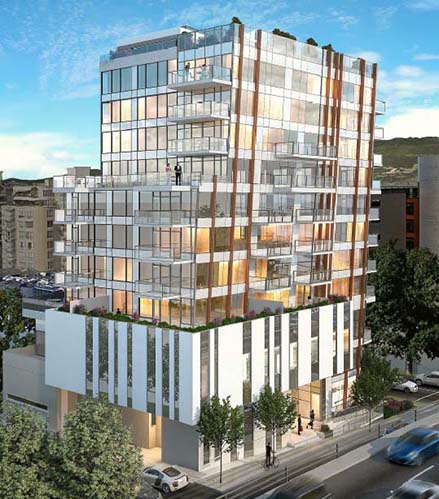 Vancouver-based non-profit societies, charitable organizations, or non-profit cooperatives with a strong cultural mandate having an independent, active governing body composed of volunteers. Local First Nations Band Councils and Urban Indigenous non-profit organizations are also eligible to apply.
The operating plan should align with the strategic directions and goals in Culture|Shift, Vancouver's overarching 10-year cultural plan and Making Space for Arts and Culture.
Eligible applicants are encouraged to consider a vision, framework, and operational model that supports and amplifies the artistic practices and voices of Musqueam, Squamish, Tsleil-Waututh First Nations, Indigenous artists, and racialized communities.
Organizations that are not based in Vancouver and whose primary purpose or activity is the provision of health care, educational, sport, recreational, or religious programs and services are not eligible.
This opportunity is not open to individual artists who are looking to rent studio space for music production.
Key Dates
| | |
| --- | --- |
| August 15 | Cultural Spaces Small Grants applications open |
| September 15 | Cultural Spaces Small Grants applications close |
| Spring 2022 | Request for Proposal for 1616 West 7th opens for proposals |
Applicants are encouraged to contact staff at Cultural.Spaces@vancouver.ca if interested in applying for a Small Grant to support a later Request for Proposal (RFP) application for the space at 1616 W 7th Avenue. Applicants may wish to apply for a Cultural Spaces Small Grant (up to $25,000) by September 15, 2021 to undertake space-related planning, business and operations planning, and research.
Applicants are not required to apply for a Small Grant in order to submit an RFP proposal at a later date for this space opportunity
In spring 2022, we will issue an RFP for the music production space, which will provide more details about eligibility criteria, lease terms, key dates, and assessment criteria.
RFP submission requirements
Applicants can expect to submit a:
Short Statement of Intent form that provides a summary of their objectives, vision, and information about their organization
Full proposal in response to the RFP
Full submission requirements and key dates will be posted online in 2022.
City staff will also answer questions as a part of the RFP process. Answers to these questions will be posted on this page once they are available.
Contact us