158 candidates are running for 27 positions. Build a voting plan that shows where your choices are on the ballot.
Who can vote
To vote in a City of Vancouver election, you must:
Be 18 years of age or older on election day
Be a Canadian citizen
Have lived in BC for at least 6 months immediately before registering to vote
Have lived in Vancouver or owned property registered in your name in Vancouver for at least 30 days immediately before registering to vote
Not be disqualified by law from voting
What you need to know
How to register to vote, find out if you're registered, update, or change your information.
You may be asked for identification when you vote. Find out what types of ID we accept.
See which voting places are close to your home, work, or where you're running errands.
Help is available to mark your ballot, with translation, and if you cannot enter the voting place.
See if you qualify then apply to vote by mail if you are unable to vote in person.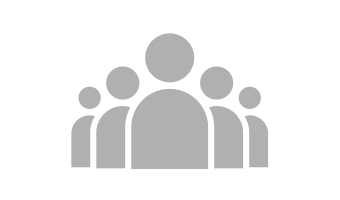 View candidate platforms, biographies, and nomination documents.
Sign up to receive a text or email reminder to vote in the election.
How to apply to vote if you own property in Vancouver and live in another BC municipality.
New for 2018
Promote the vote
Add "I'm voting" to your social media profile photos
Facebook frame

Twitter ribbon

Share a selfie with your I voted sticker
Free "I voted" stickers are available at voting places.
Share a selfie with your sticker and tag it #VancouverVotes!

While promoting the vote, photos of ballots are not permitted under the Vancouver Charter.
Election Office
1st Floor
450 W Broadway
Vancouver, BC V5Y 1R4
City Clerk's Office
3rd Floor, City Hall
453 W 12th Ave
Vancouver, BC V5Y 1V4
Security of election technology
It's critical that Vancouver city election processes are both secure and fair. For all voting systems used in the 2018 election, the City has done rigorous testing and assessment to ensure we protect the integrity of the vote.
When acquiring critical technology needed to run the election, the City required suppliers to meet or exceed stringent security requirements, and performed its own internal security tests to ensure standards were met.
For example, the Vancouver city election uses an electronic voters' list to enable voters to vote at any location, and ballot tabulators to accurately count the ballots. Both these systems have been subject to thorough evaluation, internal testing, and third-party security testing. Suppliers were also asked to meet standards for physical and technical security arrangements, including encryption and certification.
Further, ballot readers are not networked and, as such, not susceptible to unauthorized access or tampering via the internet.