Halloween fireworks permits and safety tips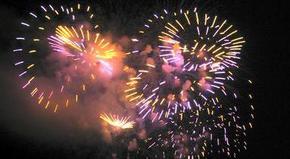 Warning: Fireworks may cause serious injuries to the eyes, head or hands. Reduce the risk with proper handling.
To ensure a safe and fun fireworks display on Halloween, it is important that you obtain a family fireworks permit and follow the rules and safety tips outlined below.
You need to be 19 years and older to apply for a fireworks permit, and buy and set off fireworks.