How to start a BIA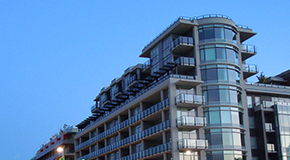 To start a BIA, organize a group of like-minded property owners and businesses, and get support from other property owners and businesses in your proposed area.
From there, you will complete these steps to establish your BIA:
1. Form a non-profit society 
For information on how to register as a non-profit society, contact the BC Corporate Registry Service:
2. Contact the City
Let the City know that you want to start a BIA by contacting the BIA Coordinator at 604-871-6304.
The City will provide you with:
Names of property owners and tenants in your area
Cost estimates based on your proposed budget
To estimate your group's budgetary needs, take a look at our sample BIA budget:
3. Gather feedback
Canvass the owners and tenants in your area to get feedback and gauge support. The City's BIA Coordinator will help you with this process.
Remember to document your process and the results to submit to City Council.
4. Submit a proposal
Once you have support from the owners and tenants, you will submit a request to Council to consider your BIA proposal.
If Council agrees to proceed, the City distrubutes formal notifications to all owners and tenants. The City also organizes any opposition responses - a BIA proposal can be stopped if one third of owners or tenants are opposed. Contact the BIA Coordinator for more information on this part of the process.