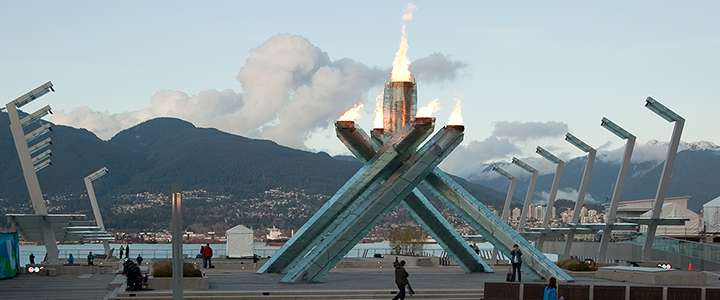 10 year anniversary of 2010 Olympic and Paralympic Winter Games
Sports fans, past volunteers, future athletes, and all Vancouverites are invited to participate in various anniversary events.
We're hosting a series of community celebrations throughout February and March to mark the 10 year anniversary of the 2010 Winter Olympic and Paralympic Games.
Countless partners rallied together in preparation for the games, uniting the community and building the city we know and love today.

For other 2010 Winter Games anniversary themed activities over the Family Day weekend, contact your local community centre.
2010 Olympic Winter Games (February 12 to 28)
202 athletes represented Canada in 15 sports.
Canada finished third with 26 medals:
14 gold
7 silver
5 bronze
2010 Paralympic Winter Games (March 12 to 21)
46 athletes represented Canada in five sports.
Canada finished third with 19 medals:
10 gold
5 silver
4 bronze
Venues built for the 2010 Winter Games