Print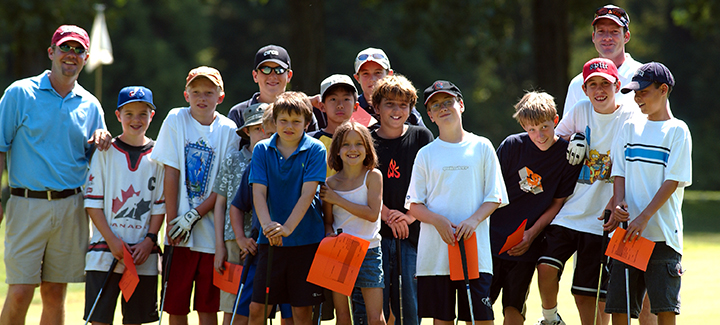 Golf lessons
Learn how to play golf at an affordable price at an urban golf course. Golf pros will help you get started, perfect your game, or train for your next tournament!
In partnership with Vancouver's Park Board, both Fraserview and McCleery golf courses offer classes to most ages and skill levels.
Contact a golf course
Fraserview Golf Course
604-257-6923
Langara Golf Course
604-713-1816
McCleery Golf Course
604-257-8191
604-264-9580 (Driving range)
The Golf Institute at Fraserview offers golf lessons for beginners to advanced golfers at Fraserview Golf Course.
McCleery Golf Academy offers private, semi-private, and group lessons that are available for all skill levels.
Fraserview and McCleery golf courses offer first-class practice facilities including driving range, and putting and chipping areas.
Golf tips
Target alignment
by Tom Monaghan, Head Golf Professional at Fraserview Golf Course
Play at the range
by James Presnail, Golf Shop Manager at Fraserview Golf Course
Follow us on social media
Follow us on social media
Stay up to date via the app