Get help with rats and mice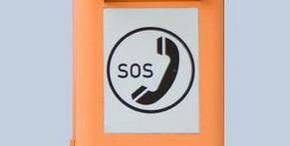 Rats and mice in Vancouver breed often and with large litters, so the occasional rat or mouse can become a crowd before you know it.
Large urban environments provide excellent habitats for rats to survive and thrive.
Rats can be a problem for residents, property owners, businesses, and entire neighbourhoods.
Their gnawing and burrowing can cause damage and they can contaminate food, spread disease, and reduce our quality of life.
Rats seek out places to live that provide them with everything they need to survive: food, water, shelter, and safe ways for them to get around.
Deal with rats and mice as soon as possible – they cause health concerns.
Who do I talk to?
The City of Vancouver will deal with rat or mouse problems in certain areas.
If the rat or mouse is...
Contact
In your home
Tenants: contact your landlord, and if they do not help, call 3-1-1

Landlords: contact a pest control company

On City property
Phone 3-1-1 if rats or rodents have caused damage to City infrastructure (street light pole, bench, and so on)
In a City park
Phone 3-1-1 or speak to a Park Board employee
In or near restaurants, grocery stores, or businesses that handle food
Phone Vancouver Coastal Health at 604-736-2033