Print
Get help with rats and mice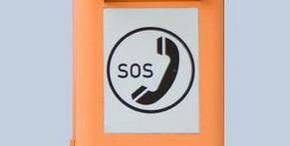 Rats and mice in Vancouver breed often and with large litters, so the occasional rat or mouse can become a crowd before you know it.
Deal with rats and mice as soon as possible – they cause health concerns.
Who do I talk to?
The City of Vancouver will deal with rat or mouse problems in certain areas.
If the rat or mouse is...
Contact
In your home
Tenants: contact your landlord, and if they do not help, call 3-1-1

Landlords: contact a pest control company

On City property
Phone 3-1-1
In a City park
Phone 3-1-1 or speak to a Park Board employee
In or near restaurants, grocery stores, or businesses that handle food
Phone Vancouver Coastal Health at 604-736-2033
How do I hire a certified pest management company?
Make sure the company has a pesticide use licence.
Ask people to recommend a company.
Request references from the company.