Print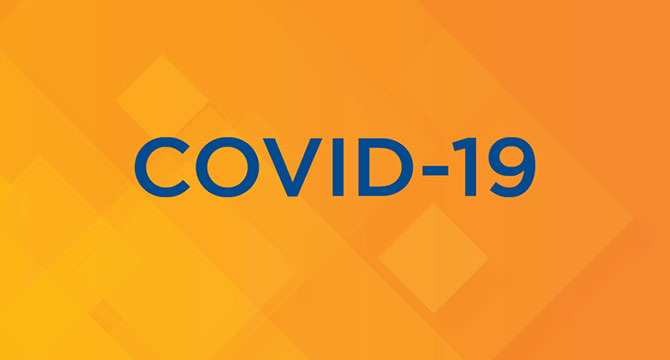 COVID-19 (Coronavirus) need to know
What you need to know
What you need to know
On this page
What's new
City Council held a special meeting on March 23 to vote on an enhanced bylaw that lets us enforce emergency orders that limit spread of COVID-19. Read the by-law to declare a State of Emergency in Vancouver (14 KB)
If you're providing essential services in Vancouver and have no other options for childcare, you can request a childcare referral.
Parking lots at high-traffic parks and beaches are closed starting March 22.
Restaurant table service is required to shut down (only takeout or delivery will be allowed) starting March 21.
Playgrounds and outdoor recreation facilities are closed as of March 20.
We created a dedicated COVID-19 task force on March 20.
City Council voted to declare a state of emergency as a result of COVID-19 on March 19.
We're closely monitoring the COVID-19 (Coronavirus) situation in BC.
We're closing or limiting public access to our facilities.
All events or programs with 50 people or more are cancelled or postponed.
Registered day camps are working toward full closure by end of day, March 20. Please contact your day camp site for more information. Licensed childcare will remain open until further notice.

No new registrations will be taken at this time.
---
Community resilience
We have partnered with Vancouver Coastal Health and BC Housing on a multi-agency public partner task force to implement an immediate plan of action and information-distribution network that focuses on residents of the Downtown Eastside (DTES) and populations that are most at risk. The task force is working to:
Improve communications with DTES residents and service providers
Secure additional locations where people who need to self-isolate but are experiencing homelessness can go
Consider other basic needs such as food security and strategies to support harm reduction
Connect with community networks and organizations to support in the response design and delivery
---
Emergency response centres (referral-only)
Many people experiencing homelessness have higher rates of health concerns and may be at greater risk if exposed to COVID-19. Adding more spaces for people experiencing homelessness prevents crowding and helps prevent the spread of COVID-19 and other respiratory illnesses.
The new emergency response centres are temporary, referral-only, and staffed 24/7. Vancouver Coastal Health (VCH) will provide ongoing public health guidance and BC Housing has appointed non-profit operators to manage the emergency response centres.
Location
Capacity
Status
Operator
Coal Harbour

21 beds
Can expand to 64 beds

Open
Community Builders Group
Roundhouse

Phased opening
Can expand to 79 beds

By March 29
Lookout
Separate rooms with private bathrooms available for people that need to self-isolate.
Referral process
If shelter providers have someone who is showing signs of COVID-19, they call a designated number managed by VCH for assistance.
Individuals may be asked to stay in place, go to the COVID-19 emergency response centres, or go to an isolation room in an identified hotel.
In the case that we need to transport those that are COVID positive, we have secured specialized transportation.
---
Food Security Task Force
Our work focuses on ensuring Vancouverites continue to have access to food during the COVID-19 emergency, with an initial focus on emerging needs in the DTES.
Current priorities include:
Assuring the public that food sector organizations, services, and businesses (such as grocery stores) are classified as essential services
Enabling meal provision in DTES for those living in city-run non-market housing, and others facing food insecurity, living in deep poverty, or who are experiencing homelessness
Working with other public sector partners to provide up to date information on food supply and health guidance
Conducting outreach to community networks to understand their food-related needs and capacities
Developing a system to connect donors to critical needs
Developing a food access wayfinding system for individuals to access information and support
Assessing how people are getting food city-wide, and planning for an appropriate response to address gaps
Find recommendations for minimizing COVID-19 risk for community-based food (256 KB)
A community member, Limage Media Group, has created a crowd-sourced google map listing meal programs and other resources around Vancouver. Check out the map if you need a meal, or are supporting someone who does.
---
What you can do to protect us all
Remain at home if you are feeling sick
Remain at home if you have recently travelled outside of Canada
Wash your hands
Cover your cough or sneeze
If outside your home, avoid crowds and stay 2 metres away from other people
---
Resources
Province of BC Support and Information
Includes: check symptoms online, child care, education, employment, businesses, housing and tenancy, transportation, travel and tourism, mental health, and more
Government of Canada Coronavirus disease: Outbreak update
Includes: current situation, symptoms and treatment, prevention and risks, being prepared, travel advice, and more
Health resources
Pet health resources
Food resources
Free and low-cost meals: Downtown Eastside (DTES)
Retailers, specialty food, food programs, and more: Vancouver-wide
The Food Asset Map is a detailed listing of places where people can grow, prepare, share, buy, receive or learn about food. Due to the COVID-19 situation, some listings will not be current. The map is maintained by Vancouver Coastal Health.
Financial resources
---
Feedback and inquiries
Give feedback and ask questions about our response to COVID-19