How: our approach to Reconciliation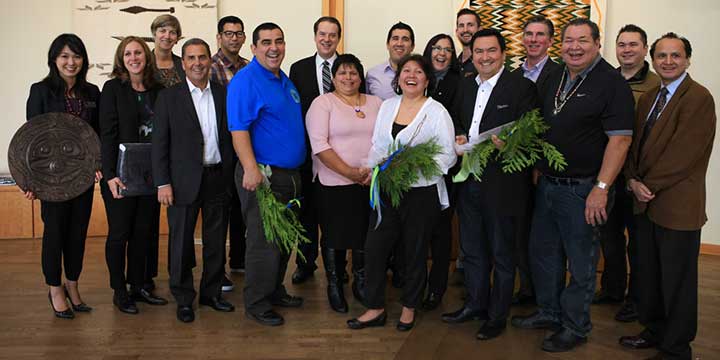 Historic meeting and gift exchange between Park Board and Musqueam, Tsleil-Waututh, and Squamish First Nations, Musqueam Cultural Centre, January 2015.
The Vancouver Park Board's approach to Reconciliation is both receptive and reflective.
The Park Board aspires to listen first, and then find ways to meaningfully adapt our ways of working in areas important to the Musqueam, Squamish, and Tsleil-Waututh, as well as Urban Indigenous peoples living in Vancouver.
Stanley Park Intergovernmental Committee
The Stanley Park Intergovernmental Committee is a major source of direction in our approach.
Brought together to work with the three Nations towards a long-term plan for Stanley Park, the group took on the task of learning to work together and developing tools to transparently share information.
The committee is made up of:
Traditional and elected leaders of the three Nations
Park Board staff
Elected Park Board commissioners.
It is overseeing the development of a comprehensive plan for Stanley Park that will ensure the park's protection, restoration, and resiliency for the next century.