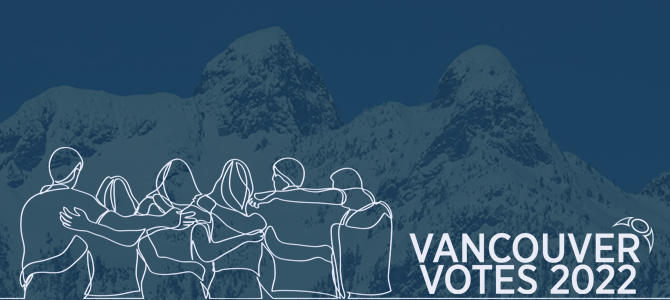 2022 election candidates
Each position is elected at large, meaning each position represents the entire city.
Positions are held for a four-year term.
View candidates by election race
If you live in the UBC Lands (UBC) and University Endowment Lands (UEL), and do not own property in Vancouver, you can only vote for school trustees in the election.
Elector organizations
Elector organizations, or parties, promote election candidates.
Capital Plan borrowing questions
Voters will also vote on three questions asking whether the City should borrow funds for some of the major projects outlined in the 2023-2026 Capital Plan.