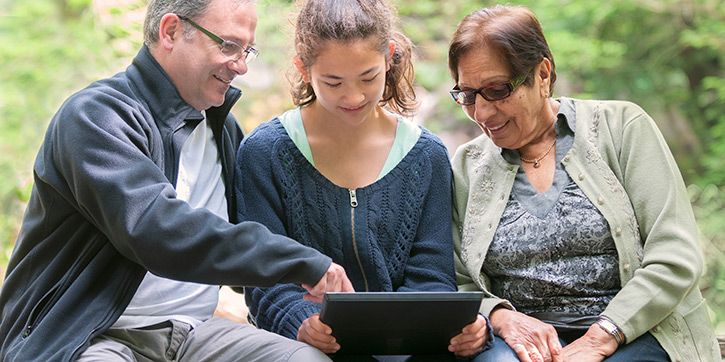 Vancouver's Digital Strategy
Our Digital Strategy is a 2013 to 2016 road map to:
Enhance how you engage with and access the City through online, mobile, and social media channels
Improve and expand our digital infrastructure
Support and strengthen Vancouver's digital economy
As digital technology evolves, so will our road map.
Read the Digital Strategy (1.2 MB)
Digital technology is changing how we engage with one another
To connect, create, learn, pay, and play, we increasingly rely on smartphones, tablets, social media, and cloud computing.
We also produce more data and, through analytics, can form insights.
These shifts change your expectations of how the City delivers service to you and communicates with you.
We're helping bridge the digital divide
The Digital Strategy acts on these shifts to benefit people who live, work, and play in Vancouver – no matter their income level.
Low-income households are less likely to have home internet access, according to Statistics Canada's Canadian Internet Use Survey.
Our work with Vancouver Public Library has a special focus on making sure all can join and participate in the digital world.
#VanWifi
Read about our #VanWifi project and find locations near you.
Related projects and plans