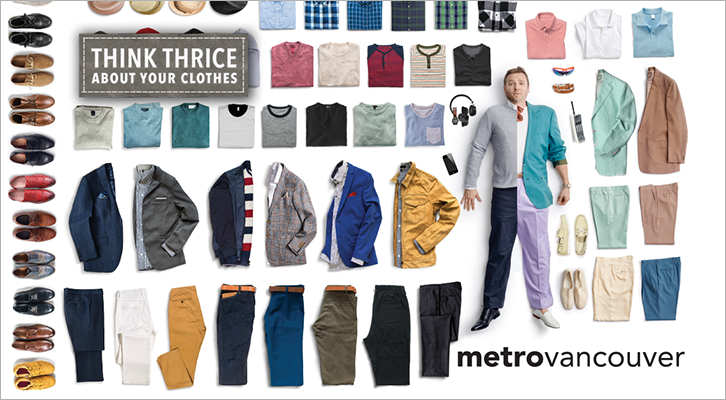 Clothing
We're working with Metro Vancouver to reduce clothing waste from landfill and incinerator. Reduce, repair, and repurpose your clothes to help minimize waste. Clothing and textiles don't belong in the landfill.
On average, we buy three times more clothes than we did in the 1980s, and it is estimated that one garbage truck full of clothing is landfilled globally every second.
Cheaper clothing, fast fashion trends, and an overall increase in consumption is resulting in more and more clothing waste.
Did you know that Vancouverites throw out an average of 8 kg of clothing per person every year? That's the equivalent of 44 t-shirts!
Zero waste approach to clothing and textiles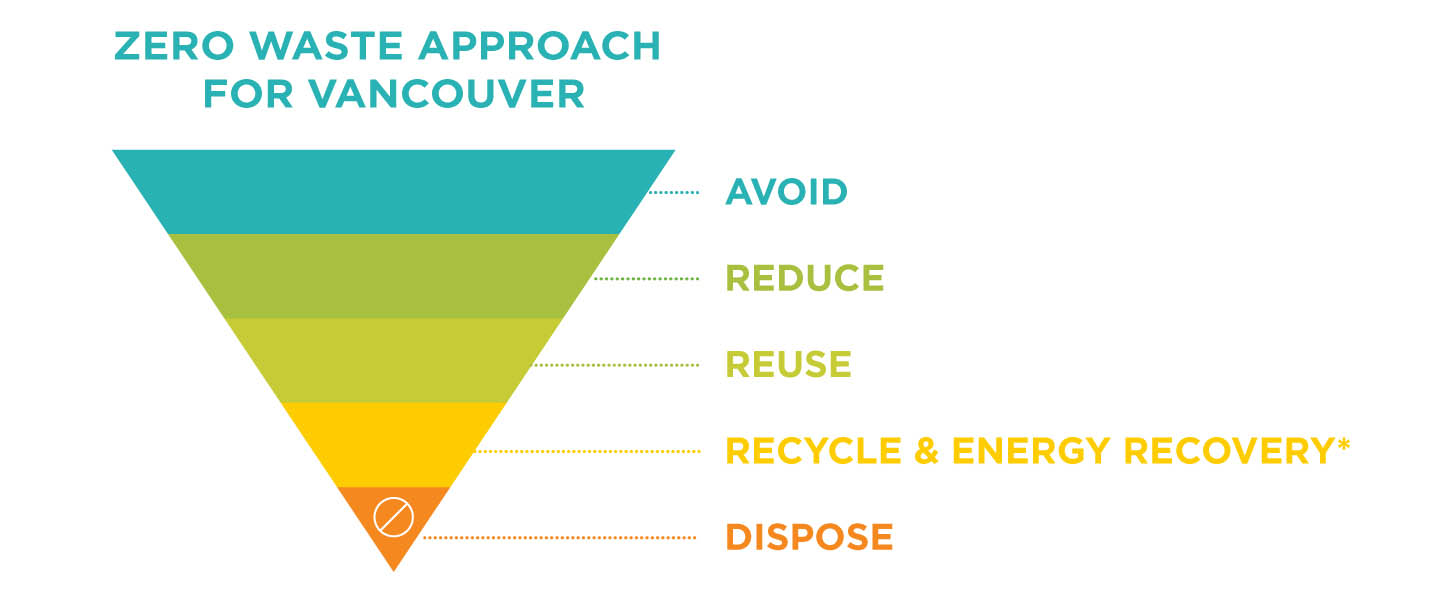 ​​​​​​​​​​​​​​​​​​​​​
Try these zero waste ideas to reduce clothing and textiles waste.
Reduce

Make smart choices when buying clothes. Look for quality clothes that are made to last.
Buy second-hand to save money on quality clothing.

Repair

Learn care tips to keep your clothes looking their best and lasting longer.
Use simple DIY repairs and alterations to make your clothes last longer.

Repurpose

Repurpose unwanted clothes into cleaning rags, reusable shopping bags and other useful items.
Did you know
Most second-hand clothing retailers will accept almost anything.
If it's clean and dry, you can donate it - seriously, it's true!
Ripped shirts, single shoes, and holey socks can find a new life after being donated as insulation or wiper rags.
Only 20-25% of donated clothing is resold or reused locally (this is because the amount of clothing donated every year is greater than local demand for second-hand clothing).
Donating clothing
If you're not able to able to alter, repurpose, or swap clothing you don't want any more, donating them is your best option.
What can you donate? The short answer: almost everything. If it's clean and dry, you can donate it. Even clothes with holes or single shoes can be of use.
Accessories (scarves, hats, gloves)
Bags and purses
Bath towels
Bedding (sheets, pillow cases, blankets)
Clothing in good condition
Clothing that is worn out, ripped, or damaged (but must be clean and dry)
Curtains
Fabric shower curtains
Kitchen tea towels
Pillows, cushions, and duvets
Shoes
Tablecloths and cloth napkins
Moldy, paint-stained, or oil-covered clothes are difficult to re-use or recycle. These items should not be donated. Consider using them for cleaning rags in your home. Otherwise, these items can be disposed of in your garbage bin.
Where to donate clothing
Search the Waste Wizard using key words like "clothing", "shoes", or "bedding".
Free and low-cost resources for people in need
There are many organizations throughout the city that offer free clothing to residents in need. Find an organization near you that provides free clothing.