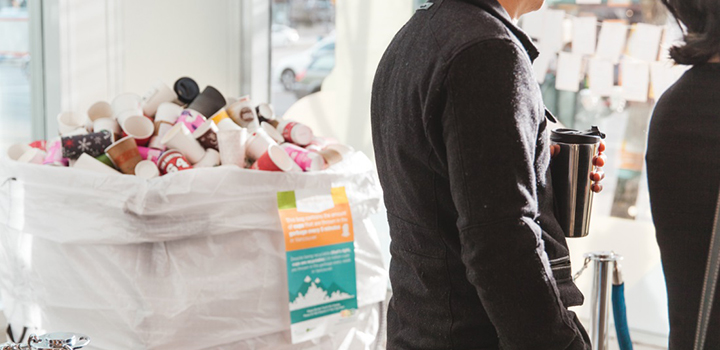 Single-Use Item Reduction Strategy
COVID-19 (Coronavirus) update
April 9, 2020: The start dates for the single-use item by-laws for straws, utensils, cups, and shopping bags remain unchanged.
However, we're suspending education, outreach, and enforcement for these by-laws until further notice.
The City's priority is responding to the COVID-19 pandemic and ensuring essential services continue uninterrupted.
With your help, we've created a made-in-Vancouver strategy to dramatically reduce waste from single-use items.
How we got here: review the Single-Use Item Reduction Strategy by-laws, documents, Council updates, consultation reports, and historic timeline.
Get updates