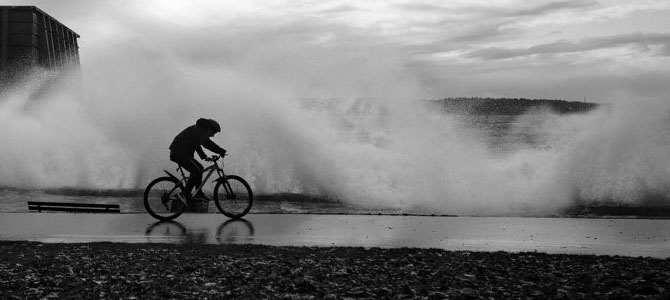 Photo by Colby Winfield (Unsplash)
We are in a climate emergency
Our targets
We have set targets in line with recommendations by the global scientific community to:
Reduce our carbon pollution by 50% by 2030
Become carbon neutral by 2050
The climate crisis is the defining issue of our time. We are already experiencing the impacts of climate change, but there is still time to:
Dramatically reduce our carbon pollution
Prevent further warming
Recognizing this urgent threat, we declared a climate emergency in 2019 along with thousands of other cities from around the world.
Responding to the challenge
Responding to this challenge gives us an opportunity to come together to create a city that is healthier, cleaner, safer, equitable, and resilient. Take part in bold change
The science is clear
Scientists from the United Nation's Intergovernmental Panel on Climate Change warns we must limit warming to 1.5° Celsius to avoid catastrophic climate change, but the world is currently on track for 3-4° Celsius of warming by the end of the century, and the window for action is closing.
Cities need to act
Cities produce over 60% of global emissions from burning fossil fuels, particularly those in the global North, and are in the right place to transition to renewable energy.
Take part in bold change
We created the Climate Emergency Action Plan (CEAP) to reach the necessary carbon pollution reduction target of cutting Vancouver's carbon pollution. It identifies actions in areas we have jurisdiction over:
Land-use planning
Transportation
Buildings
Infrastructure
Enhancing and protecting natural systems
It calls for transformational changes and partnerships and bold climate policies that support individual behaviour change.
To make this change, we need you. Get involved to help us create a climate friendly Vancouver.
Building the future we want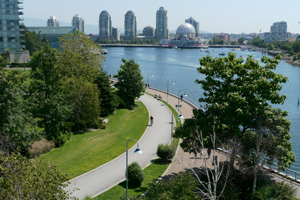 Climate Emergency Action Plan (23.9 MB
Climate Justice Charter (3.13 MB)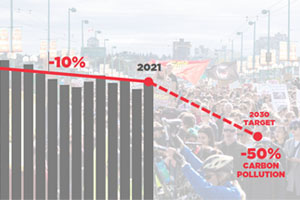 Learn more about the initiatives helping us reach our goals and targets, and our progress so far.