A zero emissions building (ZEB) is highly energy efficient and uses only renewable energy. We plan to transition to zero emissions buildings in all new construction by 2030. To achieve this, we're setting limits on emissions and energy use in new buildings, and will reduce these limits over time.
Clear direction and leadership in energy policy will strengthen our local green economy, and help us to do our part to reduce climate change.
For residents, zero emissions buildings:
Improve comfort, by better managing temperature
Improve health, by better managing fresh air throughout the building
Reduce noise, through better insulation and airtightness
Require less energy, helping you to lower your energy bills
Are more durable
For industry, a plan that's closely coordinated with the province-wide Energy Step Code

creates a new level of consistency and predictability across local goverments. Providing clear timelines for future updates will help businesses to invest in and develop products and skills to meet the next steps in requirements.
Learn more about our strategy to achieve 100% renewable energy in all buildings by 2050.
Development bylaws, policies and guidelines
Vancouver Building Bylaw (VBBL)
Learn if your project meets all of the requirements of the Passive House standard.
Learn how zero emissions buildings can be eligible for a 5% increase in floor space ratio.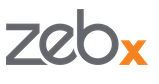 Zero Emissions Building Exchange (ZEBx)
ZEBx is a centre of excellence to increase knowledge, capacity, and passion for cost-effective and low energy buildings.
Learn more and sign up for updates

.
Attend green building events or take courses