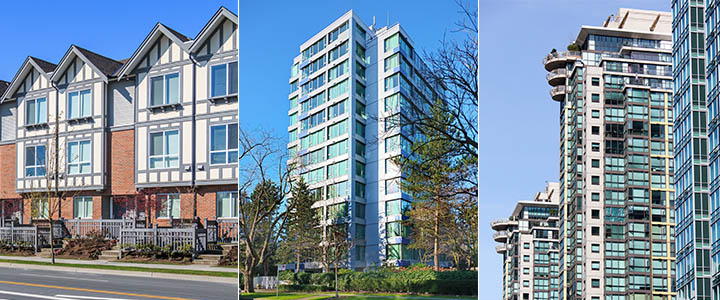 Energy resources and programs for existing multi-family buildings
By 2030, we're aiming to cut our carbon pollution from buildings in half compared to 2007 levels.
Reducing emissions in existing buildings

The Building 2 Electrification Coalition (B2E) offers resources, case studies, and local events for low-carbon building retrofits.
Learn about the core actions we are taking to reduce carbon pollution from existing large commercial and multi-family buildings.
Do you live in, manage, or own a unit in a multi-family building? Below is a list of energy resources and programs available for residents or owners of a condo, strata unit, townhouse, rental apartment, non-profit, or co-op building.
With increasing demand for electrification in multi-family buildings, resources are becoming more readily available.