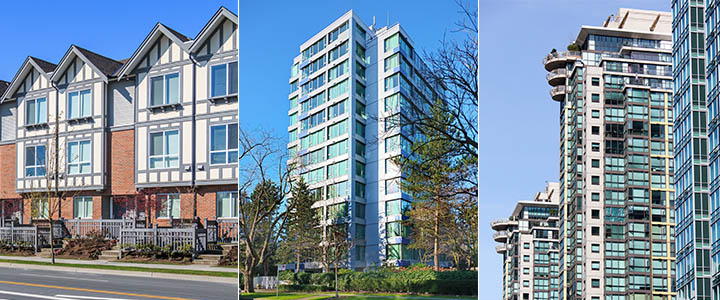 Energy resources and programs for existing multi-family buildings
Our 2020 energy reduction target for existing buildings is to reduce greenhouse gas emissions by 20% below 2007 levels.
​Do you live in or own a multi-family building? Below is a list of energy resources and programs available for residents or owners of a condo, strata building, townhouse, rental apartment, non-profit, and co-op.
Depending on its size, your building may be eligible for a range of utility programs, incentives, and rebates.
Product incentives can help offset the costs to replace old, inefficient technologies with new energy-efficient models. Free energy assessments may also be available.