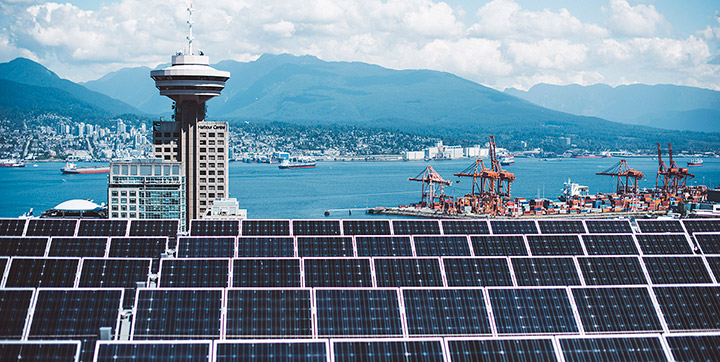 Solar photovoltaic panels
Apply for a permit for a residential solar photovoltaic (PV) panel system to collect the sun's energy and convert it to electricity.
The most common type of residential solar system is a grid-tied system, which allows the building to use its own solar-generated electricity. When the system isn't producing electricity at night, electricity is provided by the electrical grid. Recent technology improvements have allowed for:
Easier installations
Lighter panels
More cost effective solutions
One of the benefits of a grid-tied system is that any excess electricity produced by the system can be fed back to the electrical grid through a process known as net metering.
Apply for a solar PV permit
Review the Administration Bulletin and (336 KB)download our guide . (128 KB)
Staff will assess your eligibility and determine the type of permit you need and whether or not a design review is required. Review the criteria . (52 KB) An electrical permit is required.
Gather your submission requirements as set out in our guide, and submit your permit application.
Submit application
If you need a development or building permit, use this checklist while preparing your submission. (193 KB)
Receive your permits to begin construction.