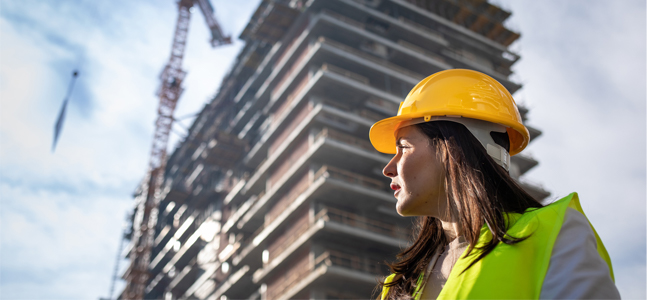 Permitting Improvement Program
We want to make sure that you know exactly what is required for your project, so you can feel confident that your application is complete.
Getting a permit in Vancouver can be challenging. Our goal is to simplify the process.
To help improve permitting for business and residents, we are transforming our processes to prioritize a customer-focused experience.
Digitizing our regulations
Incomplete or inaccurate applications can result in lengthy delays with multiple rounds of review between our staff and you.
New tools to help you submit a complete and compliant permit application
Project Requirements Exploration Tool (PRET) allows you to explore and understand all regulations and requirements associated with your project. You'll be able to identify potential costs, map out timelines, and determine project feasibility—all before you hit submit on your application. PRET will launch later this summer.
eComply allows you to upload and check all your project designs and drawings to make sure they follow regulations. You'll receive feedback on areas that meet requirements as well as items that are incomplete, missing, or not permitted so you can resolve issues before you submit your application. eComply will launch early next year.
Watch a sneak peek of our eComply tool
Simplifying our regulations and conditions
To help make it easier to build new housing in Vancouver, staff will be going to Council later this summer to simplify and align existing regulations across all low-density (RS) zones by removing 17 design guidelines and administrative bulletins, and condensing 9 RS zones into 1.
These changes will improve certainty for applicants with clear rules for what can be built and create more capacity in the permitting system to handle permits of all types, including new multiplexes.
Updates
Contact the Development and Building Services Centre
Location and mailing address
Development and Building Services Centre
515 West 10th Avenue
Vancouver, BC V5Z 4A8
Transit nearby
Broadway-City Hall SkyTrain Station
99 B-line, #15, and #9 buses