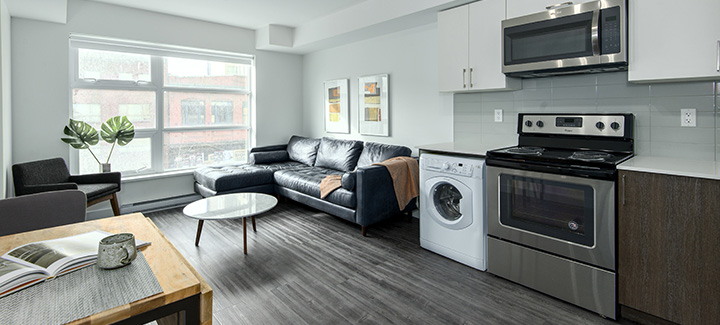 Social Housing or Rental Tenure (SHORT) Program
To date, the program already has over 2,000 much-needed homes in the pipeline through 2019.
What's on this page
This pilot program aims for faster production of affordable housing by reducing development approval times for high impact multi-family housing projects by nearly 50%.
Launched in October 2017, SHORT is a two year pilot aimed at delivering 1,700 units of affordable housing through a dedicated team and streamlined development process.
By working closely with the developer – who can be non-profit, public, or private – we establish a schedule to complete rezoning approvals in 28 weeks and development permits in 12 weeks, cutting around 40 weeks out of the current process.
What projects qualify
The program evaluates all multi-family residential projects against the following criteria to determine if they qualify for this special priority process:
Level of affordability for renters
Size of building and number of units
Located on government or non-profit owned land with secured funding
Adherence to regulations to qualify as a Zero Emissions Building
Inclusion of Indigenous partner or residents
Renewing and redeveloping existing social housing to provide more housing units
Our goal is to grant permit approvals in half the usual time.
What to expect
If a project qualifies, applicants will:
Be asked to sign a mutual commitment framework to start the process
Work with our staff from initial enquiry through to issuance of development permit
Be subject to compressed approvals where multiple processes can be completed and issued simultaneously
All applicants will be required to follow the same steps, review, and engagement processes as non-SHORT applicants. However, many steps will overlap resulting in faster approvals.
Timeline from enquiry to issuance

Contact us