Print
Rezoning process and how to get involved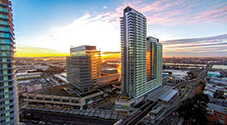 Site-specific zones
Comprehensive Development (CD-1) District rezonings create new zoning districts to allow for certain uses or forms of development on specific sites.
City Council may set certain conditions that the developer has to meet (such as legal agreements or design guidelines), before Council grants the rezoning or before we issue a development permit.
Plan changes
Plan amendment rezonings change an area's zoning from one district to another (for example, from RS-1 to RS-5).
We use these rezonings to carry out community or area plans.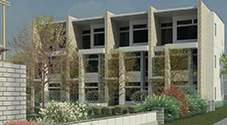 Text changes
Text amendment rezonings change what's allowed within existing zoning areas, including official development plans or CD-1 zones.
This can range from minor changes to what is currently permitted (such as height, density, or permitted uses) to a comprehensive development of a site.
Get involved – earlier is best
There are three to four ways to give your feedback about a rezoning application.
Commenting early helps us consider if the application needs to be revised before the public hearing and City Council decision.
We read all comments to inform our review of the application. We summarize all of the feedback for City Council to consider at the public hearing.
1. Attend the pre-application open house (optional)
We ask rezoning applicants to make a preliminary rezoning enquiry so that we can review their proposal before they apply for rezoning.
Based on our review, we may ask applicants to host a pre-application open house to get early input from the community.
Applicants invite nearby residents to the open house by mail. Pre-application open houses are not listed on our website.
At the open house, the applicant presents early design ideas of their rezoning proposal. They also ask for feedback to consider in preparing their rezoning application.
2. Attend the City-hosted open house

After an applicant submits a rezoning application, we host an open house in the early stages of reviewing their proposal.
We announce the open house with about two weeks' notice on our website and by mailing a postcard to neighbouring residents (generally within a two-block radius of the site).
At the open house, we present the rezoning application and ask for your feedback.
3. Comment online

Each rezoning application has a quick online comment form to gather your feedback about the proposal.
4. Speak at the public hearing
Request to speak at the meeting where City Council decides to approve, modify, or refuse a rezoning application.
Public hearing agendas are announced one to two weeks prior, as follows:
Local newspaper ad (usually the Vancouver Courier)
Postcard mailed to registered property owners within two blocks of the site (for most rezoning applications)