Print
Homelessness and low-income resources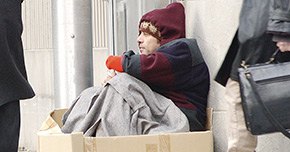 Council is working hard to provide homes for our residents who face homelessness.
Creating enough safe, clean, and affordable housing is not a goal that can be achieved overnight, unfortunately.
In the meantime, having residents sleeping on the street or going without food or other necessities is unacceptable.
Through grants, partnerships, and direct outreach, we help provide homeless and under-housed residents from the Downtown Eastside and other areas of the city with shelter, free or low-cost food, and other services and resources.