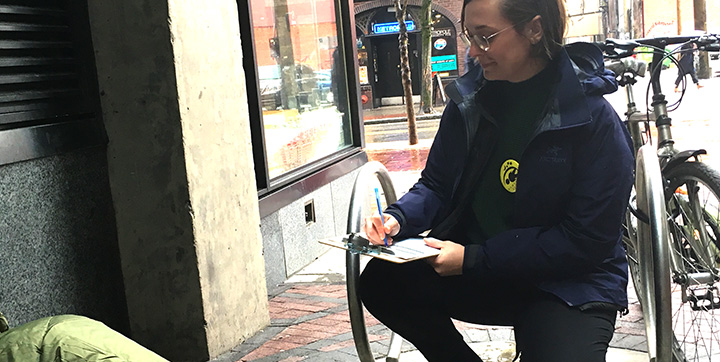 Homeless Count
The count takes place throughout the city over a 24 hour period in March, inside shelters during the evening, and on the streets the next day. This involves conducting a brief anonymous survey with people who are homeless.
Although counts do not give us a full picture of the extent of homelessness, the counts provide critical information on the number and characteristics of the homeless population, and how this population has changed over time.
2023 Homeless Count

The 2023 Homeless Count took place on March 7 and 8, 2023. Thank you to all the volunteers who helped make the count possible.
Results:
2,420 people identified as homeless
605 unsheltered
1,815 sheltered

Have questions?