Each year in mid-October, we join communities and organizations throughout the region to mark Homelessness Action Week.
Homelessness Action Week grants
Community and grassroots events and projects are an important part of Homelessness Action Week.
We provide grants to non-profit organizations to host events and organize projects related to Homelessness Action Week that:
Help Vancouver residents who are homeless
Create awareness of homelessness
Engage citizens on solutions to homelessness
Learn more about Homelessness Action Week grants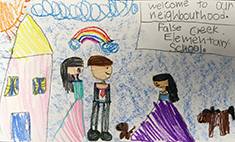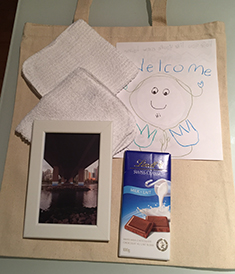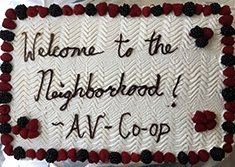 What the week is about
The week's purpose is to raise public awareness on issues of homelessness and rally local solutions.
Homelessness Action Week is organized by the Metro Vancouver and Fraser Valley Council of Community Homelessness Tables. The council is a coalition of community organizations and all levels of government
Learn about the Committee's work on homelessness

Events and initiatives
We are a proud participant in Homelessness Action Week, and support events and initiatives during the week and over the year, including:
Homeless Connect events, where attendees can get everything from health care assistance to bike repairs to a nutritious meal
Events hosted by local non-profit organizations
2018 grant recipients
|

The City's Homelessness Action Week (HAW) Grant program, established in 2009, supports a variety of community-led positive and engaging initiatives and events that take place in Vancouver during HAW and throughout the year.

Grant funds contribute to uniting Vancouverites in a common goal to raise awareness about and create solutions to the issues of homelessness and to support organizations providing direct services to homeless individuals.

On June 19, 2018, City Council approved sixteen HAW Grants.

Organization
Project

Aboriginal Mother Centre Society

AMCS Community Open House

Community lunch during HAW in October for homeless, at risk and housed community members, tour of AMCS, access to service providers, opportunity to enhance connections to culture and Aboriginal wellness through Aboriginal drumming, Elders and Medicine Wheel. Packed lunches will be provided to those in need.

Atira Women's Resource Society

Housing Starter Kits for Women

Preparation of 20 housing starter kits for women at risk of homelessness moving from shelters or transitional housing into independent housing, a daunting emotional and financial task. The kits will ease the financial burden of moving, create a sense of home and help encourage women to maintain tenancies.

Circle of Eagles Lodge Society

Anderson Lodge Homeless Action Day – Bannock and Stew on the Run

During HAW in October, Anderson Lodge residents and staff will prepare stew and bannock for 600 people, to be served along with 300 care kits over two days to homeless and those at risk in the DTES and other parts of Vancouver. Through this project, Lodge residents will have an opportunity to 'give back' to the community.

DTES Neighbourhood House

Alley Health Fair 2018

A street "homeless connect" festival on Sept. 25th that brings together 40+ service providers in the DTES to promote health and wellness and to educate participants about available local services. Target population includes people who are homeless or under-housed and living in poverty with limited access to health care providers.

DTES Women's Centre (DEWC) Association

Tenancy Preparedness for Homeless or At-Risk Women in the DTES

Based on the success and positive impact of previous HAW-grant supported workshops, three RentSmart workshops for groups of up to 12 women who are homeless or at risk will be offered. Training will include landlord and tenant rights and responsibilities, landlord/tenant relationships and communication, budgeting, maintenance and crisis management. The goal is empowered tenants who benefit from the stable housing and all its related impacts.

Gallery Gachet Society

Oppenheimer Park Community Art Show, 11th Anniversary

A 6-week long art exhibition at Gallery Gachet featuring work by at least 35 community artists who use the Park frequently, many of whom are homeless or at risk. During the art-making process, artists will be provided with direct social and peer support through Oppenheimer Park's partners and other resources.

Helping Spirit Lodge Society

Helping Spirits Harvest Festival – Inner City Homelessness Connect 2018

A culturally appropriate opportunity for women, children, families and individuals experiencing homelessness or who are at risk of homelessness to connect, celebrate, share, and participate in traditional activities and workshops while connecting to supports, resources and services, including a 'free market'. The festival will take place on October 12th, during harvest season, one of the most celebrated pre-colonial times for Indigenous people.

Kitsilano Neighborhood House

Whole-Hearted Westside

This project has 4 parts: (1) A collaboration of Westside organizations who serve or interact with the homeless population to create a united front to support and educate the public on this community need. A map/resource guide for the homeless community will be created, (2) seniors knit-a-thon for the homeless, (3) community dialogues on homelessness and preparation of bagged lunches for the homeless, and (4) community drive to collect socks, blankets, coats and shoes for individuals on the street. The overall goal is to encourage dialogue on homelessness and the role of community in providing support.

Mount Pleasant Neighborhood House

Warm Feet, Full Stomachs Continued!

Building on its HAW initiatives since 2014, MPNH's Youth Action Committee will host a 30-day sock drive for the homeless, make and distribute 250+ sandwiches to Raincity Triage shelter, and host "Eat + Talk = Housing for All" community dinner. This will include facilitated intergenerational and intercultural dialogue on housing and homelessness to learn about housing justice while breaking down social barriers and discrimination, and building intergenerational and intercultural connections.

Parish of St. Paul's Vancouver

Connecting the Ends

In partnership with other churches in the downtown area, St. Paul's Connect event will take place on Monday October 8th, and will bring together many health related services, such as optometry, dental hygiene and hearing aid care, all under one roof to make it easy for the homeless to access them. Food and toiletry/care kits will also be provided.

Potluck Cafe Society

Welcome Supper

The DTES Kitchen Tables' Outreach Team will distribute Potluck's DTES updated Food Map along with hot soup to clients of 3 emergency shelters, targeting newcomers to the DTES neighbourhood who may not be familiar with the free food system. The purpose of the map is to help individuals navigate the charitable food system and enable a more dignified access to nutritious food in the DTES. Community consultations will provide opportunities for the Outreach Team to listen to people who are often neither seen nor heard.

Renfrew-Collingwood Seniors' Society

Building Community Bridging Generations

Based on the success of previous years, this intergenerational project involves Grade 4 students, high-school students, and seniors welcoming and supporting tenants of the Kingsway Continental Hotel. The project includes providing welcome packages for 15-20 new residents; hearty meals twice a year for 123 residents; hats and mitts; holiday gifts; and plant and garden supplies. The aim is to help residents feel welcomed, cared for and a part of the community, and to help youth and seniors better understand homelessness issues.

Vancouver Aboriginal Friendship Centre Society

Community Connector

Through a community Connect event, resembling a trade show of service providers and to be held during HAW, clients will be provided with connections to programs, services and housing information. Three breakout sessions/workshops will be offered on "Wellbriety," "Identifying and Coping with Abuse" and "Nutritional Therapy." For service providers, additional workshops will be given on "Effects of Residential School" and "Trauma-Informed Practice". Workshops will be delivered in partnership with Nenqayni, a mobile wellness program. There will also be a catered lunch.

Vancouver Aboriginal Transformative Justice Services Society

2nd Annual Open House

VATJSS will open its doors to show the community what they offer to encourage community and service providers to use the organization as housing loss prevention and to raise awareness of the services for those in emergency situations. The open house will be targeted to the Indigenous community members and families facing housing issues. A range of service providers will attend free lunch of chili and bannock that will be served with the distribution of Winter Survival Kits.

West End Seniors' Network

Renting it Right for Older Adults

Partnering with the Tenant Resource and Advisory Centre (TRAC) WESN will offer an in-person version of TRAC's Renting it Right online training and certificate program to older adults in the West End, a high proportion of whom live on fixed and very low incomes and are at risk of losing their affordable housing to rising costs, development and 'renovictions'. The project aims to prevent low-income older adults from entering homelessness or being displaced from their community.




This year, for the first time, projects that directly benefit tenants of new Temporary Modular Housing in Vancouver neighbourhoods were also eligible for a HAW grant. The goals are to provide opportunities to welcome TMH tenants to their new neighbourhood, and to promote and support tenants' integration into and participation in the community surrounding their TMH building.

On June 19, 2018, City Council approved four TMH HAW Grants that will benefit tenants at five TMH sites.

Organization

Project

Hives for Humanity

Habitats to Home

This project will engage recently homeless residents now living at 1113 Franklin and 525 Powell TMH buildings and surrounding neighbours in experiential education and workshops, empowering them to build green spaces at their new TMH homes. As thriving, beautiful gardens are built and as stories are shared with neighbours, discriminatory perceptions around homelessness and what modular housing means for a community will be challenged.

Kitchen on a Mission

Welcoming TMH Tenants to Marpole

Kitchen on a Mission will initiate a community event/project that welcomes the residents of the Reiderman Residence TMH into the Marpole community. The activity will be decided upon in consultation with the residents of the Reiderman Residence and will encourage community integration. Resident choice and involvement at all stages of the project, including planning and decision making, are integral to the design of this activity. The project will proceed with the goal of welcoming the tenants of the Reiderman residence. While encouraging community participation, the project will also challenge stigma attached to homelessness in the neighbourhood.

Portland Hotel Society

Community Engagement Garden Party and Ceremonial Welcome

In consultation with new tenants and current neighbours of Ash Street TMH, an inclusive welcome garden party for the entire community will be collaboratively planned. Tours of the common areas of the building will be offered; food from a local food truck as well as treats from PHS's social enterprise will be provided. Current tenants in peer-driven positions will support the event, and neighbours will be offered the opportunity to work alongside new tenants. "Lived experience ambassadors" will share the benefits of supportive housing. PHS staff and BC Housing will also be onsite. As part of the welcome, there will be an Indigenous ceremonial blessing to officially open and bless the site.

Still Moon Arts Society

Local Abundance – Integrating New Neighbours into the Community

In collaboration with Sarah Ross House (Kaslo Street TMH) and Renfrew-Collingwood Food Security Institute, the Still Moon Arts Society will host art, food and stewardship workshops specifically geared to new residents of Sarah Ross House to learn about the neighbourhood, meet neighbours, and help look after the Renfrew Ravine. Making art and sharing food together are non-threatening ways to get to know one another and will aid in making the community one.