Evelyne Saller Centre
The Evelyne Saller Centre provides a variety of services to low income and at risk adults living in the Downtown Eastside. The centre supports the physical, mental, and social well-being of community members to enhance their quality of life.
Facilities at the Evelyne Saller Centre include a low-cost cafeteria, free showers and laundry service, and a variety of recreational programs both within and outside the centre.
#VanWifi
Free WiFi is available at this location.
Membership at Evelyne Saller Centre
Membership for services at Evelyne Saller Centre cost $1.
Membership Services
Fee-based services

Social, recreational, and life-skill development programs
Showers
Haircuts
Laundry
Daily locker use

Meals $2 each

Recreation membership $1

If you cannot afford to pay for a meal, the Ministry of Housing and Social Development can provide you with meal vouchers.
Meals can be:
Paid directly with cash
Prepaid by opening and depositing money into a client trust account
Paid with meal vouchers, or with funds deposited by a Ministry of Housing and Social Development worker into a client trust account
Thank you, Evelyne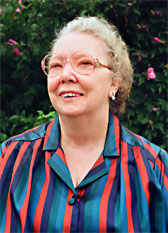 Evelyne Saller — founder of the 44 Club later renamed the Evelyne Saller Centre — mentor to hundreds, beloved to many more living in the Downtown Eastside community.
Find the help you need
Find details on supportive housing, shelters, financial aid, low-cost meals, and more.