Print
Evelyne Saller Centre
The Evelyne Saller Centre provides a variety of services to low income and at risk adults living in the Downtown Eastside. The centre supports the physical, mental, and social well-being of community members to enhance their quality of life.
Facilities at the Evelyne Saller Centre include a low-cost cafeteria, free showers and laundry service, and a variety of recreational programs both within and outside the centre.
Find out where the Evelyne Saller Centre is located, how to contact us, and hours for all services.
Our recreational, social, cultural, and educational programs include arts and crafts, women's groups, ping pong, bowling, bingo, and pool tournaments.
We provide necessary services to the community including shower services, laundry services, and health support services including delousing.
Find out how you can make a difference in the community as a volunteer and donor at the Evelyne Saller Centre.
The Evelyne Saller Centre cafeteria is open seven days a week, 365 days a year and serves full course meals for $2.00. Find information on hours of operation, cost and payments, and the weekly menu.
#VanWifi
Free WiFi is available at this location.
Membership at Evelyne Saller Centre
Membership for services at Evelyne Saller Centre cost $1.
Membership Services
Fee-based services

Social, recreational, and life-skill development programs
Showers
Haircuts
Laundry
Daily locker use

Meals $2 each

Recreation membership $1

If you cannot afford to pay for a meal, the Ministry of Housing and Social Development can provide you with meal vouchers.
Meals can be:
Paid directly with cash
Prepaid by opening and depositing money into a client trust account
Paid with meal vouchers, or with funds deposited by a Ministry of Housing and Social Development worker into a client trust account
Thank you, Evelyne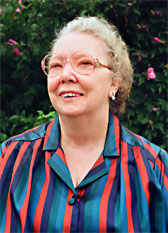 Evelyne Saller — founder of the 44 Club later renamed the Evelyne Saller Centre — mentor to hundreds, beloved to many more living in the Downtown Eastside community.
Find the help you need
Find details on supportive housing, shelters, financial aid, low-cost meals, and more.