Marpole-Oakridge Community Centre — located at 59th Ave and Oak St — has programs for all ages and abilities.
We have a preschool, a youth centre, dance and music studios, a gymnasium, multi-purpose rooms, a snack bar, racquetball court, and a fitness centre with sauna and whirlpool. Outside, there is a tennis court, and a water park and playground at Oak Park.
#VanWifi
Free WiFi is available at this location.
Register for recreation programs and services
Our registration and reservation system is easy to navigate and helps you plan, track, and manage all your recreation requests in one place. 
If you are a new user, setting up your account is easy with an email address. Just create a password, complete your profile, and you're ready to go. 
Make your online registration experience more enjoyable. Get registration tips.
Hours, location, contact info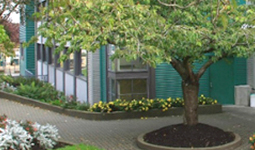 Get Marpole-Oakridge Community Centre, Fitness Centre, and office hours. Find out where we are located and how to contact us.
Fitness Centre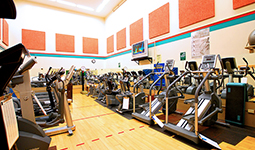 The Marpole-Oakridge Fitness Centre has a whirlpool, sauna, cardio and strength training machines, and more.
Fall guide
View and download schedules and programs for recreation activities from September 4 to December 22, 2018.
Marpole-Oakridge Community Association
The Marpole-Oakridge Community Centre is jointly operated by the Vancouver Park Board and the Marpole-Oakridge Community Association (MOCA).
With the Park Board, MOCA offers accessible and diverse leisure opportunities to enhance the well-being of individuals and strengthen a sense of community in the Marpole-Oakridge neighbourhood.
About the Marpole-Oakridge Community Association