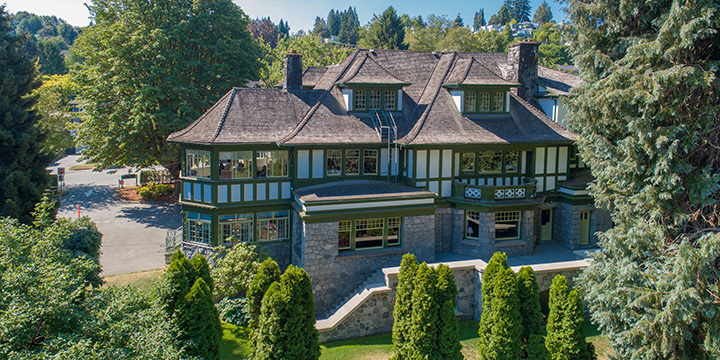 West Point Grey Community Centre
The West Point Grey Community Centre - located near Locarno and Spanish Banks Beach - has programs for all ages and abilities.
We are an unique site with six buildings, including Aberthau Mansion (over 100 years old), the gymnasium, fitness centre, pottery studio (a former carriage house) and Jericho Hill Centre, located at 4196 West 4th Ave.
There is a playground on site. Trimble Park playground is a few blocks away with our wading pool in the summer, and a working garden and artist in residence studios.
Register for recreation programs and services
Our registration and reservation system is easy to navigate and helps you plan, track, and manage all your recreation requests in one place. 
If you are a new user, setting up your account is easy with an email address. Just create a password, complete your profile, and you're ready to go. 
Make your online registration experience more enjoyable. Get registration tips.
#VanWifi
Free WiFi is available at this location.
West Point Grey Community Centre Association
The West Point Grey Community Centre is jointly operated by the Vancouver Park Board and the West Point Grey Community Association (WPGCA). The mission of the WPGCA is to promote individual and community development by providing quality leisure services.
West Point Grey Community Centre associated facilities
Jericho Arts Centre is a 135-seat performance venue located at 1675 Discovery St, off NW Marine Dr near Jericho Beach in Vancouver's West Side. 604-224-8007
Aberthau Mansion is a beautiful heritage Tudor-style mansion located at West 2nd Avenue and NW Marine Drive. Visit the West Point Grey Community Centre website to learn about bookings and rentals.