Print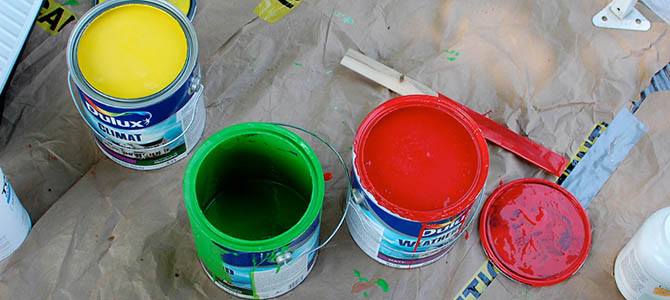 Free paint program
Thanks to a partnership with Dulux Paints, Vancouver property owners and tenants can receive free exterior paint for the removal of existing graffiti.
Each address is eligible for up to two gallons in a calendar year.
Step 1: request your voucher
Phone 3-1-1 with your name, address, and contact. Language interpretation available on request. You will be given a case number and asked which Dulux Paints store location is most convenient for you to pick up paint.
Step 2: go to your selected Dulux paint store
When you pick up your free paint, bring a government-issued photo ID and your case number.
You have two weeks to pick up your paint from the day you submit the request.
Step 3: provide a colour sample
If you require colour matching, cut and bring a 2.5 cm x 2.5 cm (1 in x 1 in) chip of the original paint colour to the Dulux Paints store.
They will scan and match the colour as closely as possible. Be prepared to wait or schedule another time for pick-up
Find out how to manage graffiti, including removing it now and preventing it in the future.
Prevents the unsightliness of property by prohibiting the placement of graffiti and requiring that property be kept free of graffiti.
Call 9-1-1 if you see vandalism in the act. Report online or call VPD non-emergency at 604-717-3321 if your property is vandalized with graffiti.