Gardening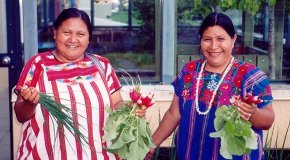 With one of the mildest climates in Canada, Vancouver is a prime location for gardening. 
Climate zone: 7/8
Average first frost date: November 5*
Average last frost date: March 28*
Approximate number of frost-free days: 225*
Average yearly rainfall: 1239.3mm*
*Source: Environment Canada
Find gardening classes in your neighbourhood
Use our online registration system to find and enrol in gardening classes and programs offered at Community Centres for flower gardens, vegetables, garden tours, and more. Use the links below to register.