Print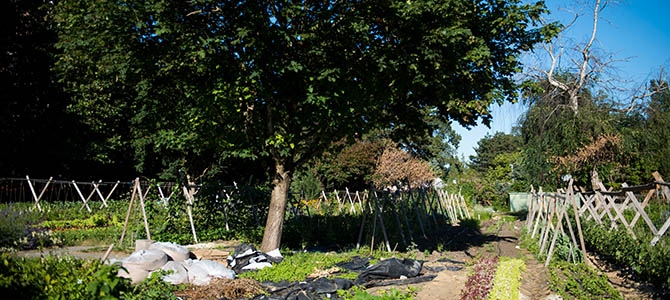 Growing food
You may grow food in your own personal garden, community gardens, urban farms, and in some cases on boulevards.
Council encourages growing food in the city, because it helps:
Encourage increased social interaction
Enhance the city's food security and reduce our ecological footprint by encouraging more locally grown foods
Support and encourage environmentally and socially sustainable activities
Find community garden locations, resources, and information on how to create new gardens.
Know the regulations for growing food to sell, whether you run a for-profit, non-profit, or social enterprise.
Read the rules for keeping hens in your backyard, and learn how to care for and register your hens.
Learn the rules for keeping bees in your yard. Urban beekeeping is an excellent way to improve pollination for plants.
Subscribe to updates about food policy
Resources for growing food