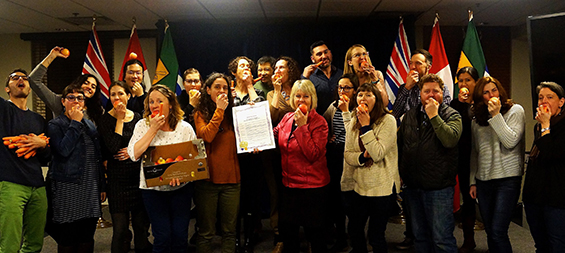 Food policy
Along with the Vancouver Park Board, we have taken an active role in food policy for several decades. This has included adopting the Vancouver Food Charter (2006), Vancouver Food Strategy (2013, 2017), and Local Food System Action Plan (2013, 2021), incorporating food policies in many other city Plans and strategies, developing food systems requirements that apply to rezoning and development, and hosting the Vancouver Food Policy Council.
Explore these pages to learn more about our work toward just and sustainable food systems.
Subscribe to food policy updates
We send a quarterly newsletter, with updates on our work, food policy-related opportunities, and updates to the Free and Low Cost Food Map.