Photos, questions, want to learn more?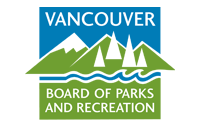 Ask an expert
Let's keep talking! #HeronTalk
Stanley Park Ecology Society

The Pacific Great Blue Herons have returned for the 18th consecutive year to the colony at the Park Board office at 2099 Beach Ave.
Our high-definition heron cam takes viewers inside the nests of one of North America's largest urban great blue heron colonies from the beginning of March until the end of the summer breeding season.
Take control of the camera for two minutes at a time and zoom into specific nests!
Watch their courtship and mating rituals, nest building, egg laying, and fending off eagle attacks
Don't miss a moment
When the heron go to sleep, check this page for a daily time-lapse movie of their day.
During epic moments in the life of the colony, such as the birth of the first chicks, we invite you to join us for a Facebook live event moderated by our partners at the Stanley Park Ecology Society

(SPES).
If you miss any of the live action, we will cache key events here for later viewing.
What to watch for and how to interpret what you see
Help support the heron colony
These herons are a species at risk in Canada and the Stanley Park colony is a vital part of the south coast population. One-third of great blue herons worldwide live around the Salish Sea.
The Park Board, along with our friends at Stanley Park Ecology Society, help sustain the heron population through monitoring, stewardship, and education.
Help Stanley Park Ecology Society protect, monitor, and sustain the Pacific great blue heron colony by adopting a nest.
Read SPES' Stanley Park Heronry Annual Report from last year's season

Heron Cam supports the Park Board's Biodiversity Strategy

(5.3 MB), a guide to protect and expand natural areas throughout the city.
The enrichment of habitat for urban wildlife, such as the herons, is fundamental to the strategy. Heron Cam also supports the Vancouver Bird Strategy

(4.1 MB), providing education and celebrating the city's birds.
Get a monthly recap of the heron action from the Stanley Park Ecology Society
Saw a heron, got questions, or want to learn more? Tweet #HeronTalk