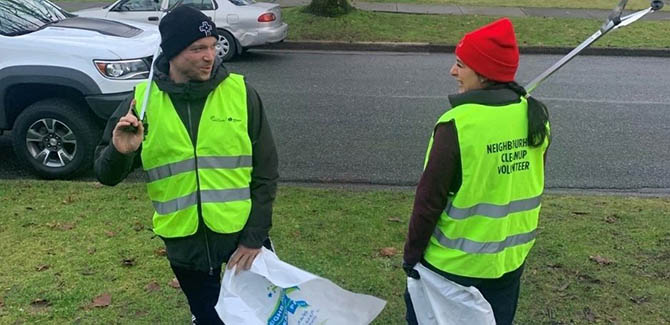 Adopt-a-Block Program
Love your neighbourhood? Show your love by adopting a block today.
Adopt-a-Block is a volunteer-based program with the goal to create a cleaner and more vibrant Vancouver.
Adopt-a-Block encourages residents, businesses, and organizations to take an active role in keeping their community healthy and litter-free, while also strengthening important community relationships.
If you have any questions, contact us at cleanup@vancouver.ca.
About the program
Sign up for Adopt-a-Block and get free leaf bags
Join our volunteer litter pickup program and rake in a bonus – free bags for fall leaf collection.
How to volunteer for Adopt-a-Block
Select a block or area you would like to adopt.
Invite others to join and get their commitment.
Pledge to keep your block or area clean for at least a year.
Complete the online registration using the form below.
When your cleanup is completed, submit your post-cleanup report.