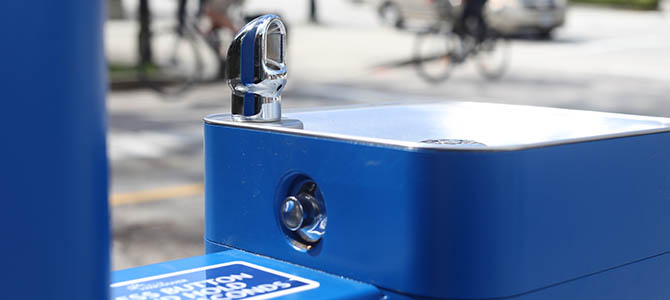 Food and water safety
Food safety in restaurants is overseen by the Province. In Vancouver, Vancouver Coastal Health (VCH) is responsible for inspecting the city's restaurants, to ensure that your food is being prepared in safe, sanitary conditions.
As part of the Greenest City initiative, Council will supply Vancouver residents with the cleanest drinking water of any city in the world by 2020.
We already closely monitor drinking water quality, to ensure that it meets or exceeds all federal and provincial water quality standards and guidelines.
Resources
Food
Review food inspection reports. VCH conducts over 16,000 inspections of restaurants, food facilities, and stores each year.
VCH food safety guidelines, permits, and forms
VCH educates food handlers, and provides food service permits and forms for restaurants, take-outs, caterers, and mobile food service providers.
Get tips for safe food handling practices at home.
Water
Drinking water monitoring and results
Learn about Vancouver's water monitoring program, and access water testing reports and results by neighbourhood.
Find drinking fountains and decorative fountains in Vancouver. Find out how to request maintenance and request new fountains.
Report the selling of live animal species for food to Vancouver Coastal Health:
Phone: 604-736-2033
Phone: 1-866-884-0888 (Toll-free for residents outside of the Lower Mainland)