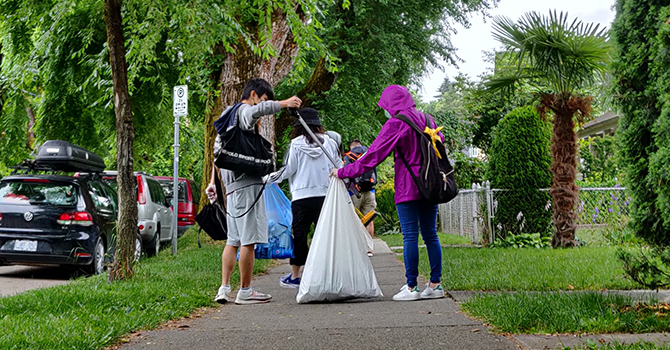 Neighbourhood cleanup programs
Volunteer with our neighbourhood cleanup programs and help keep our city clean and contribute to Vancouver's zero waste goals. By cleaning up our environment, we can reduce litter that could otherwise harm wildlife and pollute our land and waterways.
Our team is dedicated to supporting your cleanup initiatives. There are several ways to participate in a litter cleanup.
If you have any questions, contact us at cleanup@vancouver.ca
Cleanup Chronicles newsletter