Print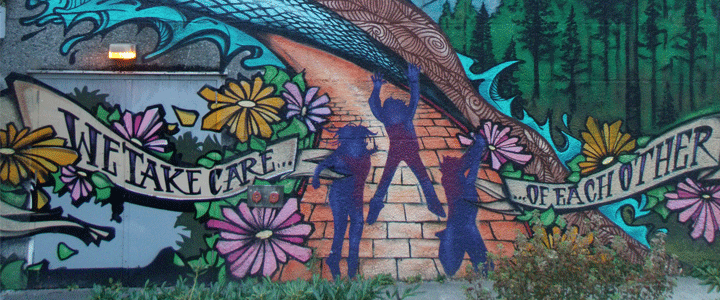 Resilient Neighbourhoods Program
Building resilience capacity that empowers community organizations, businesses, and neighbourhood services to respond to the unique challenges faced by their communities.
As part of the our Resilient Vancouver Strategy, we're committed to supporting thriving, prepared neighbourhoods.
We began this process by partnering with four neighbourhood organizations to co-create tools and resources to build resilience at the local level to extreme weather and seismic challenges, and chronic stresses, such as displacement, poverty, affordability, or opioid poisoning.
Across the city, people and organizations are fighting to stay in the place they love, and are committed to bolstering their communities to address future changes.
Next steps
We will launch a series of initiatives under this program, designed to:
Support neighbourhoods to examine and reduce chronic issues
Support and amplify current resilience-building initiatives
Build neighbourhood capacity to collectively plan and prepare for, respond to, and recover from emergencies
Initial initiatives
Resilient Neighbourhoods Toolkit: designed to provide tools and resources to neighbourhood organizations facing severe challenges. It can be used by community-based organizations or individuals to facilitate Resilient Neighbourhoods workshops and actions.
Resilient Neighbourhoods Grants: offering small bursaries to community groups interested in building a resilience action plan for their neighbourhood.
Participants, City staff, and external partners came together for the first workshop of the program.
Locate the closest hubs where you can gather after an earthquake or other natural disaster to share information and resources.
We're leveraging our partnerships to advance a seismic risk reduction strategy specifically targeting buildings.
Contact us and get updates