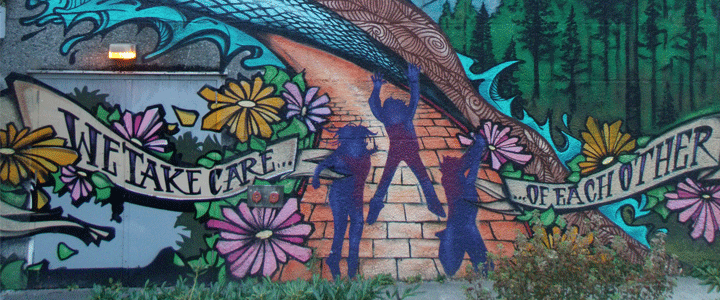 Resilient Neighbourhoods Program
Building resilience capacity that empowers community organizations and neighbourhood services to respond to the unique challenges faced by their communities.
We are scaling the Resilient Neighbourhoods Program up by launching our Resilient Neighbourhoods Grants to:
Amplify and align current resilience-building initiatives on a community and neighbourhood level.
Build neighbourhood capacity to collectively prepare for, respond to, and recover from extreme heat and other emergencies.
Across the city, people and organizations are fighting to stay in the place they love, and are committed to bolstering their communities to address future changes.
Next steps
We are launching a series of initiatives under this program, designed to:
Support neighbourhoods to examine and reduce chronic issues
Support and amplify current resilience-building initiatives
Build neighbourhood capacity to collectively plan and prepare for, respond to, and recover from emergencies
Contact us and get updates