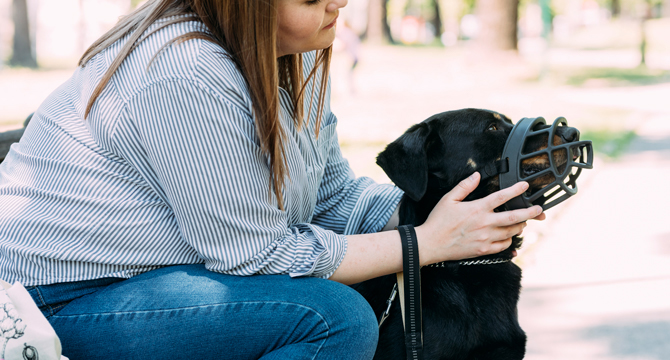 Aggressive dog licence
We want residents to enjoy dogs – our aggressive dog licensing protects you, your dog, and your community.
Aggressive dog licence requirements
Effective January 1, 2023, dog owners who have received an "Aggressive Dog" letter from us are required to apply for an aggressive dog licence.
Animal Services staff will be reaching out to owners of dogs that are considered aggressive to assist them through this new licensing requirement.
How to identify an aggressive dog with the new aggressive dog licence tag
An aggressive dog licence tag is a:
Different shape and colour from regular dog licences
Red octagon-shaped dog tag (like a stop sign), which helps with easily identifying a dog wearing the tag as aggressive so you can choose to keep your distance or ask how to best interact with the dog
Caring for your aggressive dog
If you have an aggressive dog, you:
Will need to take extra cautionary steps to make sure that you dog doesn't have negative interactions with other dogs, people, or other animals
Must make sure you have an aggressive dog licence and agree to any additional conditions placed on the dog by our Animal Services team
Pay for your licence
By calling 3-1-1
In person at Animal Services (1280 Raymur Ave)