Declarations for 2018 are not yet open. You will receive instructions to make your declaration by December 2018.
Every owner of residential property in Vancouver is required to submit a property status declaration each year to determine if their property is subject to the Empty Homes Tax.
Failure to declare by the deadline will result in your property being deemed vacant and subject to a tax of 1% of its assessed taxable value and a $250 penalty.
Empty Homes Tax due dates
Unpaid tax added to property tax bill: December 31, 2018
Declaration for 2018: February 4, 2019
Empty Homes Tax payment for 2018: April 12, 2019
Need assistance?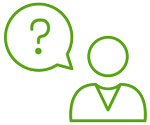 Learn more about the Empty Homes Tax
Phone 3-1-1
(Outside Vancouver: 604-873-7000)
Audit process
Property status declarations will be subject to an audit process, in line with best practices for provincial and federal tax programs. If your property is selected for an audit, you will be asked to provide evidence in support of your declaration.
False declarations will result in fines of up to $10,000 per day of the continuing offense, in addition to payment of the tax.