Drinking water monitoring and results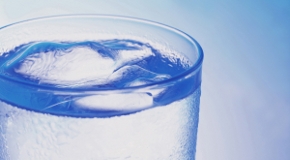 Several measures are taken to protect the quality of Vancouver's drinking water.
At the source, Metro Vancouver has a comprehensive system of testing raw water for quality:

Filtering and disinfecting the water to prevent or remove biological pathogens.
Monitoring the water quality before delivery to member municipalities.

Once water enters Vancouver's distribution system, the City of Vancouver further tests water quality from 53 dedicated water sampling stations. Water must comply with the health standards set out in the BC Drinking Water Regulation.
Additionally, the City's water-distribution system does not contain lead pipes. Lead pipes and components were eliminated in the 1980s and 1990s. We routinely test water flowing through our distribution system and can confirm lead levels are always within Health Canada's guidelines.
The City conducts field testing for physical and chemical contaminants. Bacteriological samples are collected and sent to the BC Centre for Disease Control for further analysis, providing another level of monitoring through a third party.
Drinking water quality reports and test results
Providing public reports of water testing results is an important way for the City to:
Keep you informed of Vancouver's overall water quality.
Maintain accountability.
Easy access to drinking water test results is available through our interactive water quality map.
Click on the sampling station in your neighbourhood. Results are posted once a month.
View neighbourhood water quality results
What drinking water test results show
Bacteriological quality easily meets health standards.
Turbidity levels meet health-based guidelines.
Water temperature meets aesthetic objectives.