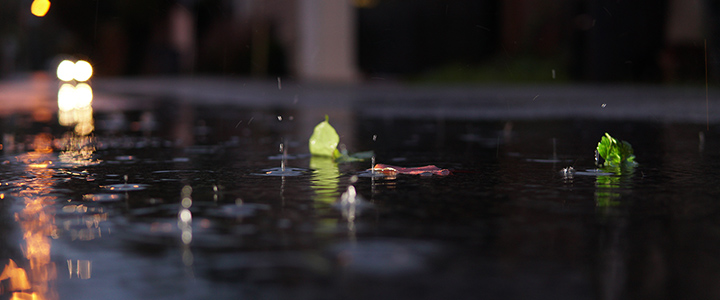 One Water
Vancouver has benefitted from the Salish Sea and the bounty of its ecosystems for millennia. City Council has joined other Salish Sea stakeholders and stewards in declaring June 8, 2022, to June 7, 2023, the Year of the Salish Sea .
Vancouver harbors a deep connection to its local waterways. However, we know that our natural watershed has changed. We're charting a new course in how we manage our water.
To ensure our communities and ecosystems thrive into the future, One Water looks at the full water cycle in all its forms: drinking water, wastewater, rainwater, surface water, and groundwater.
We're collaborating across departments to make water-related decisions that benefit the community, economy, and the environment.
Rain City Strategy approved
On November 5, 2019, City Council unanimously approved an ambitious green rainwater infrastructure and urban rainwater management initiative called the Rain City Strategy.
The strategy and its action plans reimagine how we can manage rainwater, representing a significant opportunity to take bold strides toward becoming a water-sensitive city.
Through the strategy, the City of Vancouver has adopted a new performance target and design standard:
Performance target: to capture and clean a minimum of 90% of Vancouver's average annual
Design standard: capture and clean rainwater from a minimum of the first 48 mm of rainfall per day
For more details see Chapter 6 of the Rain City Strategy.
One Water: In the city
By City of Vancouver
Preserving water

By City of Vancouver

This neighbourhood's use of green roofs, natural waterways, and biodiversity offers an example of how we can sustainably manage and conserve water while adapting to a changing climate (heat, floods, sea level rise), and improving the community's health and well-being.

A growing city

By City of Vancouver

In this development, water is being managed and conserved to help relieve reliance on our piped system, and reduce impacts of climate change. Rainwater is collected and re-used for irrigation and toilet flushing.

Understanding our utilities water system

By City of Vancouver

Understanding our utilities and natural systems through monitoring and modelling allows the City to make informed decisions for our future.

Creating green rainwater infrastructure

By City of Vancouver

This image shows some of the common green infrastructure practices that can be applied to neighbourhoods and the benefits they provide. Practices include rain gardens, bioswales, rainwater harvesting, tree trenches, and permeable pavers.
Related projects