Garden composters
Backyard composting is a cost effective and environmentally friendly way for you to produce nutrient-rich soil for your yard and garden, even if you already use your Green Bin. You can recycle:
Garden and yard trimmings
Uncooked food scraps, like vegetable and fruit peelings
Egg shells
Coffee grounds and tea bags
Leaves

Avoid odours and attracting rodents and pests. Fish, meat, dairy, and grain products, grease, oil, and cooked foods like pasta and rice decompose too slowly in a backyard composter. Put these items in your Green Bin for collection.
Buy a composter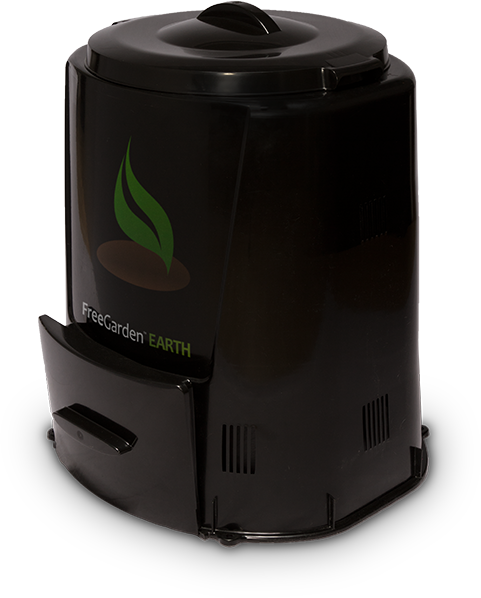 Backyard composters are available for Vancouver residents to purchase at the Compost Demonstration Garden at 2150 Maple St in Vancouver.
Please call 604-736-2250 to reserve a composter and schedule a pickup time.
Cost: $35 including taxes
Cash payment only at the time of pickup.
Limit of 2 composters per household.
Effective May 1, 2021, we will no longer be selling backyard composters or rain barrels at the Vancouver South Transfer Station.
Learn how to compost
Watch a video about composting your food scraps and yard waste in your backyard produced by City Farmer and the City at the Vancouver Compost Demonstration Garden.
Start composting in 10 easy steps, get tips, and solve common problems:
Read the brochure "Here's the Dirt: Backyard Composting" by Metro Vancouver (750 KB)
What about fish, meat, bones, dairy products, cooked foods, grain products, grease, and oils? Put these food scraps in your City Green Bin for recycling because they decompose too slowly in backyard composters, cause odour problems, and attract pests.
Have questions about yard trimmings or composting?
Contact the Regional Compost Hotline, or visit the Compost Demonstration Garden:
Address
2150 Maple Street
Vancouver BC
Phone: 604-736-2250
The hotline and garden are run by City Farmer, a non-profit organization, on behalf of the City and Metro Vancouver.
Order a worm composter
Don't have a yard for a composter? Order a worm composting bin, perfect for producing fertilizer to use for your house plants.