Beautifying your boulevard and street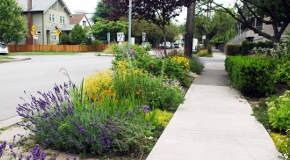 Street gardens lead to more than beautiful streets. Ultimately, street gardens benefit the entire city.
Whether you are a volunteer tending to gardens on the City's traffic circles, or you are planting gardens on the boulevard next to your property, you are helping to personalilze your neighbourhood, and foster a sense of community pride and ownership.
Learn what opportunities are available for you to contribute to your community as a street gardener, and get gardening guidelines and safety tips.