Conserve water - use a rain barrel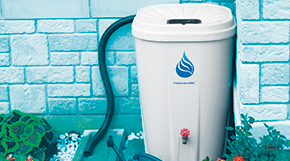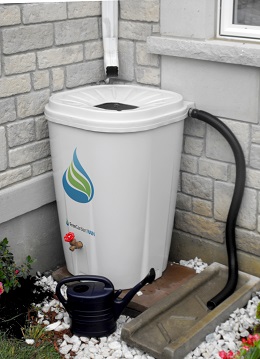 Make rain a resource! Rain water collection is a brilliant way to give your lawn and garden chlorine-free liquid sunshine. A rain barrel allows you to store rain, and use it as needed to take care of your lawn, helping keep a useful resource from running down the storm drain.
How a rain barrel works
Rain water that falls on your roof is directed to a downspout normally connected to a storm water drain. A rain barrel intercepts this water and collects it, creating a reserve that can be used on your lawn or garden and reducing your demand on treated drinking water.
Rain water is chlorine-free and ambient temperature, so plants like it too.
What to look for when selecting a rain barrel
Overflow to storm drain
Childproof opening
Garden hose connection
Faucet (for filling watering cans)
Screen (to keep debris out)

Important: Rainwater is not for human consumption. Collected rainwater is suitable for plants and grass only.